Back

Goccopro

Goccopro printing machines.

Consumables needed to get the best results with Goccopro.

Presses

Automatic printing grabs.

Manual printing octopuses.

Bases for textile printing

Workshops

State-of-the-art screen printing workshops.

Training courses required for the printing industry.

Sublimation

High quality sublimation printers.

Consumables for sublimation.

Heat presses for the decoration of objects.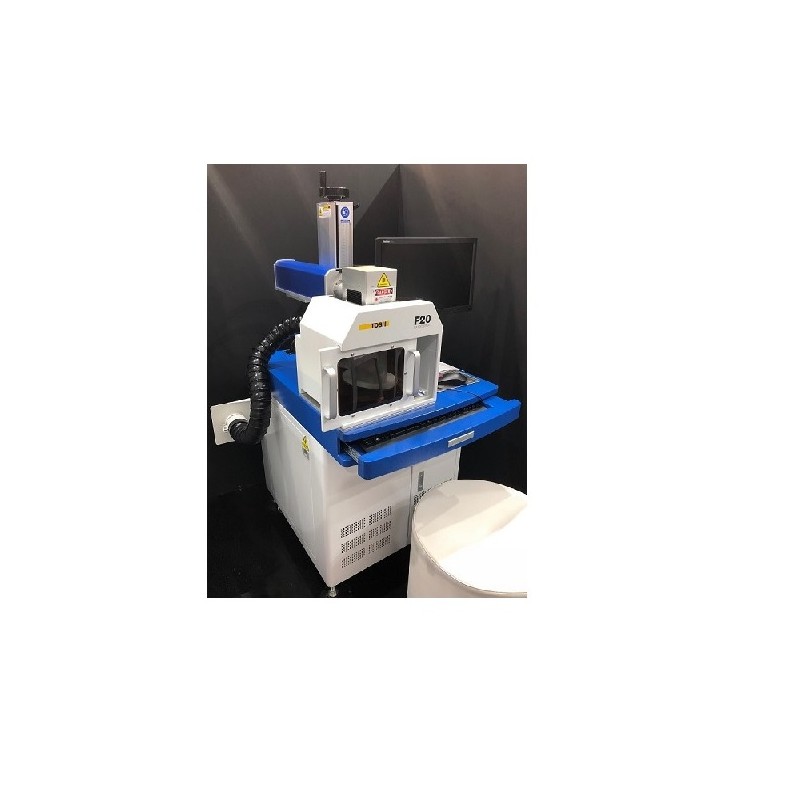  
What is F20 Laser System?
F20 Laser System is the compact and intelligent fibre laser engraving station with low consumption (0.35w / h) developed by Tosh for the rapid production of clichés for pad printing through the computer. Compatible with a multitude of formats and die-cutting. The software is programmed to cover by default an incision area of ​​100x100 mm (optional 140 x 140 mm).
Save time
With F20, immediacy is born in pad printing, where anyone can create a cliché and print the article in a matter of a few minutes. In addition, you can save your work to the system for the exact engraving of the same design on more than one cliché. Ideal solution if you need to make several clichés a day.
Reduce costs drastically
Eliminate the cost of photoliths and chemicals, you won't need them. The system engraves the design on the cliché using a laser engraving process. You should also know that you can reuse the already used clichés, adding new motifs in the design.
Dithering is no longer a problem
With the Laser F20 system, I was able to obtain hatched areas of the cliché and areas without hatching. It is known as "combined incision", where woven areas are obtained to make solid ones and areas of the same cliché without hatching to make fine incisions.
Now anyone can create clichés anywhere
F20 is a compact system with a very easy to use operation. The design saved in a digital file on a PC is transferred directly to the cliché using a laser engraving process. The machine takes up very little space and is a clean process without the need for chemicals.
Maximum precision
The laser system offers design detail unmatched by traditional cliché making. Forget manual processes to achieve acceptable incisions. Also, you can repeat the design on multiple clichés while maintaining a consistent 100% quality.
Ideal for multicolour designs
The precision achieved with the laser system allows multicolour jobs with perfect registration. Superior quality in the result of the works without any effort.
Data sheet
ALIMENTACIÓN ELÉCTRICA

220/240 V, Fase única, 50/60 Hz

CONSUMO MEDIO

600-800 W

GENERADOR LÁSER

IPG (1.064 micras)

SISTEMA DE REFRIGERACIÓN

Por aire

VELOCIDAD DE ESCANEO

9.000 mm/s

SISTEMAS OPERATIVOS COMPATIBLES

Windows XP (32-bits), Windows 7(32-bits/64-bits)

FRECUENCIA

20-80 KHZ

POTENCIA LÁSER

20 W

DIMENSIÓN MÍNIMA SÍMBOLO

0,15 mm

PRECISIÓN DE ESCANEADO

0,05 mm

ÁREA DE INCISIÓN

100x100 mm (140x140 opcional) (LXA)

PRECISIÓN DE REPOSICIONAMIENTO

0,001 mm

DIMENSIÓN MÍNIMA ANCHO DE LINEA

0,01 mm

Insoladora para:

Tampografía

PESO

160 Kg

DIMENSIONES

900x620x110 mm (LxA)