Back

Goccopro

Goccopro printing machines.

Consumables needed to get the best results with Goccopro.

Presses

Automatic printing grabs.

Manual printing octopuses.

Bases for textile printing

Workshops

State-of-the-art screen printing workshops.

Training courses required for the printing industry.

Sublimation

High quality sublimation printers.

Consumables for sublimation.

Heat presses for the decoration of objects.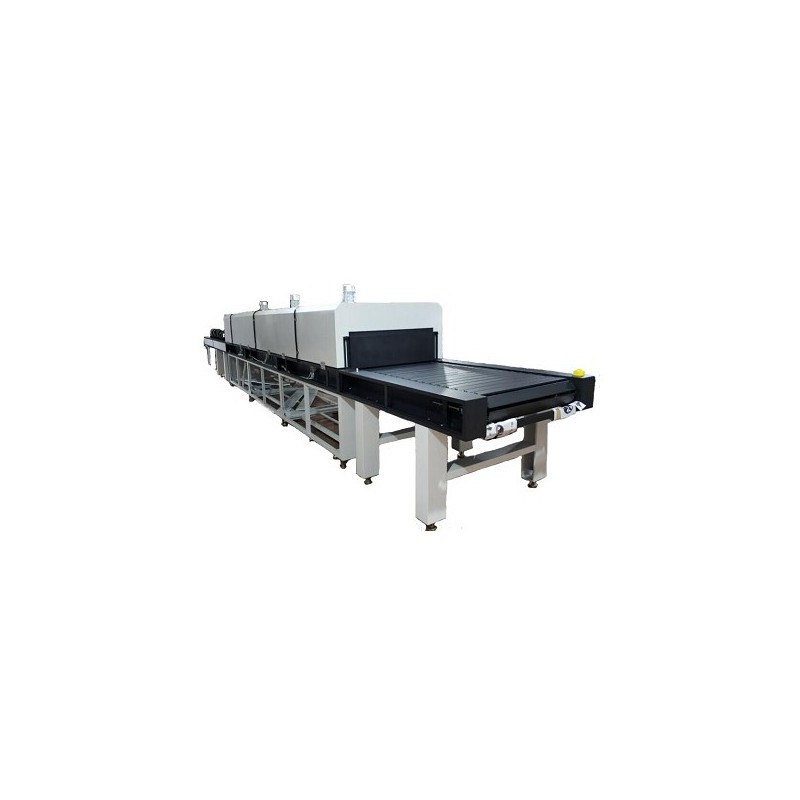  
Built to last
Structure in structural steel, electrowelded and varnished, they offer rigidity to the set so that the temperatures and work environments inside do not affect it over the years.
Modularized, removable for transport and easy to assemble, allowing it to reach any type of warehouse or workplace.
40% higher efficiency compared to traditional ceramic IR tunnels
3 independent drying zones guarantee correct curing
The unit is equipped with 3 state-of-the-art electronic temperature controls, one for one of the drying stages, which offers a higher performance (of the order of 40% over the same traditional lamp) with its corresponding.
Likewise, it is possible to carry out a linear electronic adjustment of the power, without steps and a permanent display of the temperature parameters in each of the drying zones.
2 cooling zones, guarantee that no time will be wasted unloading and that the operators will be able to manipulate the parts without risk.

Forget changing bands
In this system, the traditional Teflon belt has been replaced by a steel sheet track, which guarantees in perpetuity the life of the conveyor under full working load with maximum weight.
Preventive maintenance and periodic belt changes disappear, thanks to this definitive solution with greater technological solvency, although at a higher cost.

Stable and homogeneous temperatures at all times
Each of the drying areas has its own air recirculation in order to further homogenize the temperature and ensure that the forced draft of air reaches each corner on a regular basis.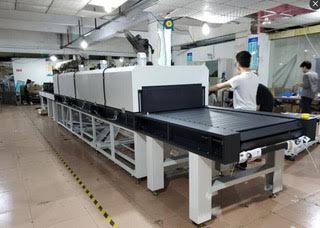 Cool before handling
2 cooling zones guarantee that the pieces will reach the end of the tunnel with maximum hardness and that the operators will work in a more suitable and efficient environment without having to withstand the extreme temperatures to which the products to be dried in the tunnel are exposed.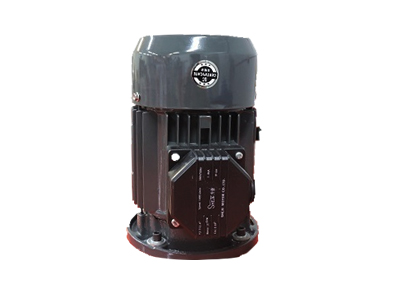 Technical characteristics
The conveyor belt of the TS 10300 measures approximately 920 mm, and the height of the mouth is 250 mm. The TS 10300 has a loading zone, which has a length of 1500 mm and 3 drying zones measuring 1750 mm. The conveyor speed of the tape can be chosen on the control panel. The type of belt is formed by a metal plate caterpillar.

Data sheet
ALIMENTACIÓN ELÉCTRICA

380 V
Fase triple

CONSUMO MEDIO

35 Kw

ANCHO DE LA BOCA DEL TÚNEL

800 mm

AJUSTE TEMPERATURA

Independiente mediante control electronico

TEMPERATURA

200 ºC

TIPO DE CONSTRUCCION

Modular, desmontable para su transporte

DIMENSIONES ZONA DE ENFRIAMIENTO

1 zona de 3500 mm

SISTEMA DE CALEFACCION

27 lamparas de 1,2 KW

DIMENSIONES

10300 x 1200x 1500 mm ( LxAxH )