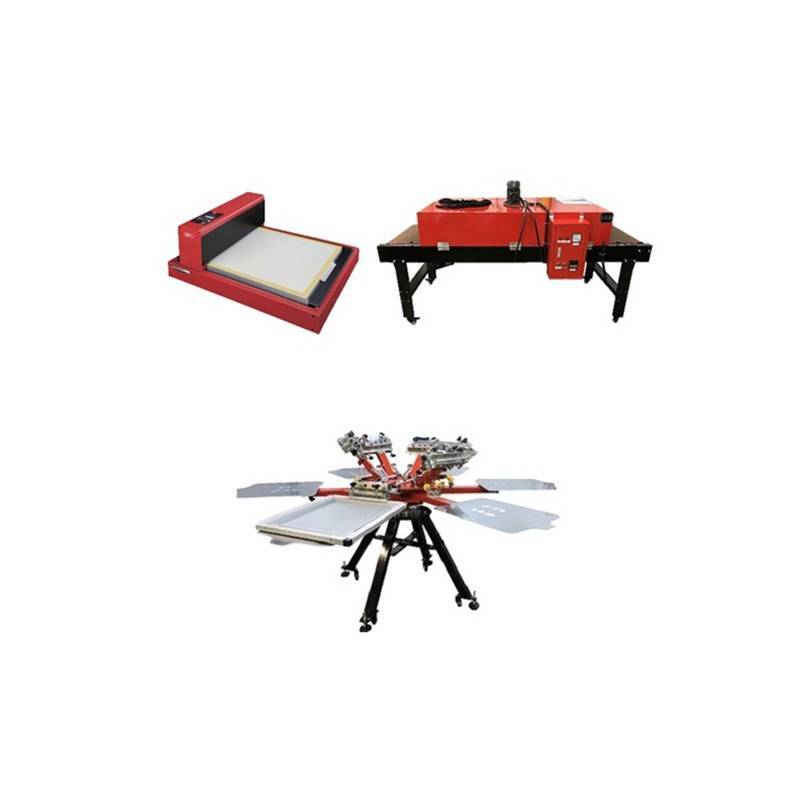  
Workshop 200 XL-6
More Complete Textile Screen Printing Workshop with more Options
This workshop is the most complete and offers the most possibilities of our entire range. The best solution for experienced professionals in the textile printing sector. With the 200 XL 6 workshop, you will be able to respond immediately to large volume orders. With their equipment you can print up to 6 different colours, making very complex designs. Its printing area is 50x60 cm, which allows you to print large garments such as jackets. The production capacity of this workshop is estimated at around 300 garments / hour per operator. The best option on the market for professionals as it will allow you to optimize production, increase profitability and achieve a quality finish. In this way, you will retain your customers and stand out from the competition.
Entrega en 24/48h*
Innovation in textile printing.
State-of-the-art Japanese technology has revolutionized the world of screen printing. Goccopro screen printers allow you to optimize the most complicated process of screen printing, which consists of engraving the screen. In just 2 minutes, the Goccopro 200 engraves a high definition screen for you. Therefore, we see how with our workshops equipped with Goccopro printers, textile printing is much easier, faster, cleaner and more ecological and that anyone can start producing without the need for prior experience.
What equipment does this workshop include?
Goccopro 200: Machine with which you will create screens for serigraphs of various colours without difficulty, quickly and without the possibility of errors.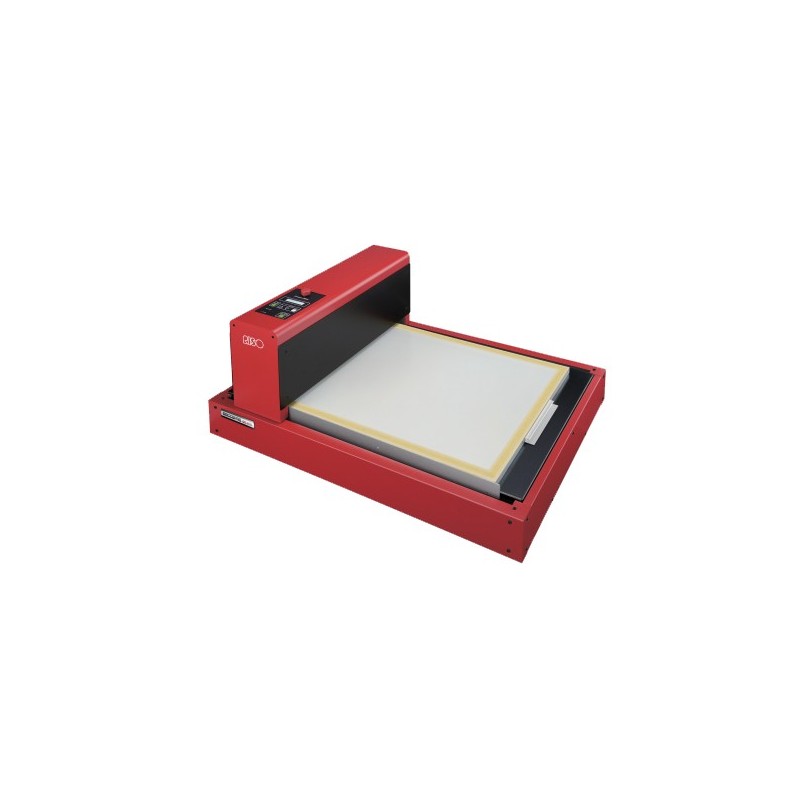 Printing with Goccopro 200
Pulpo Kraken: Manual screen printing octopus available in 6 arms and 6 stations.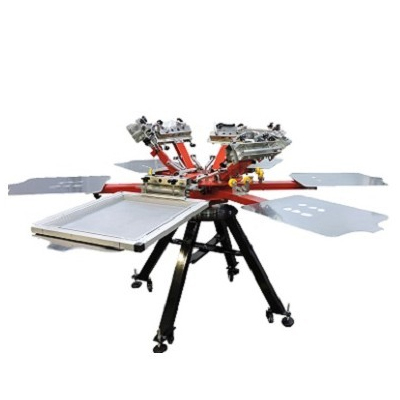 Riding the new Kraken
TS2500:Textile drying tunnel for curing water-based inks and plastisols at a maximum adjustable temperature of 200ºC.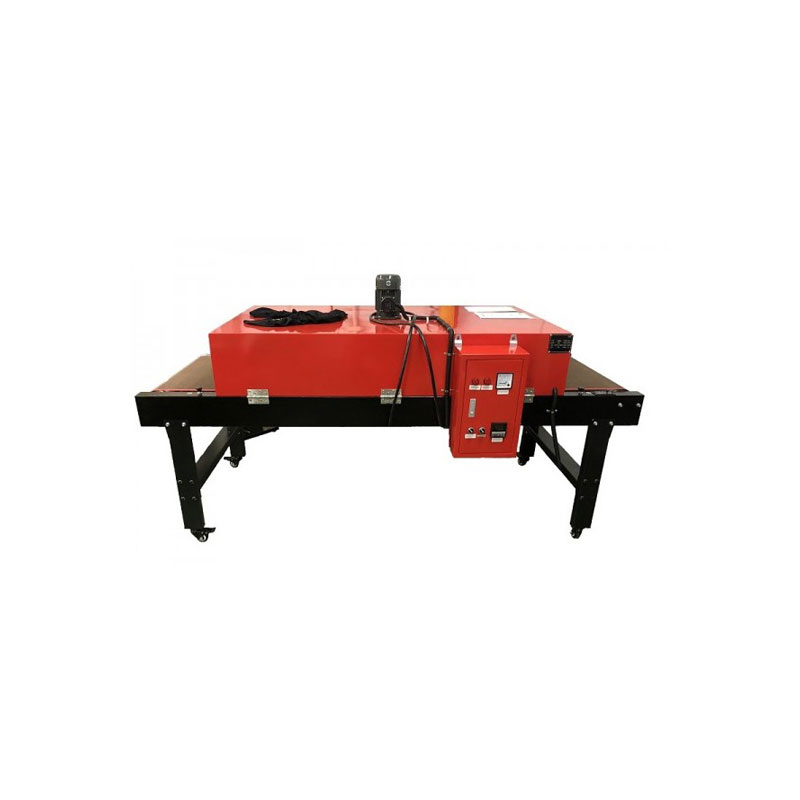 TS2500 Operation
What does this workshop include?
This Kit will allow you to carry out an activity of textile screen printing and screen printing on flat rigid plastic objects in various colours in an easy and efficient way.
- Roll of fabric 120: 12 meters of mesh for Goccopro 100 to create HD screen printing (for approximately 30)
- Serigraphic accessory spider: Support for the serigraphic arm to be able to put the frame both horizontally and vertically.
- Goccopro frame: 28x40cm aluminium frame with quick fabric mounting system.
- Mounting strip: 20 m of rubbers for quick mounting of the mesh on the frame.
- Serigraphic scraper: For printing your design on the object to be silkscreened.
- Assembly tool: Utensil to give adequate tension to the silk screen.
- Roll of green tape: A roll of special Goccopro green tape to reinforce the fabric, protect the area to be printed or mask the fabric against attacks.
- Adhesive spray: Spray to adhere the objects to be printed on the octopus support.  
List of articles
| | | |
| --- | --- | --- |
| % de discount | | 8% |
| ARTICLE | Quant | TOTAL |
| Goccopro QS200 | 1 | 19.360,00€ |
| Press Machine Kraken 6/6 | 1 | 2.506,00€ |
| Drying tunnel TS2500 | 1 | 4.780,00€ |
| CLOTH 120P 56cm x 50m  | 1 | 661,00€ |
| RUBBER TENSION SCREEN10m | 2 | 45,88€ |
| GOCCOPRO MOUNTING TOOL | 1 | 57,31€ |
| ALUMINUM FRAME 40x50 MI | 3 | 310,80€ |
| REMOVABLE TEXTILE ADHESIVE SPRAY 1L | 1 | 12,10€ |
| GOCCOPRO GREEN ADHESIVE TAPE | 1 | 16,20€ |
| Soft strip wood handle 33cm | 3 | 66,00€ |
| PLASTISOL ink NF 66 white | 1 | 18,80€ |
| PLASTISOL ink NF 69 black | 1 | 25,04€ |
| PLASTISOL thinner | 1 | 11,92€ |
| Total items separately | | 27.871,05€ |
| Price of the workshop 200 XL 6 | | 25.641,37€ |
| Discount | | 2.229,68€ |
---
Get trained with our Goccopro courses
At Croma Ibérica we offer individualized services for each client, adapting to all their needs, for that reason we offer specialized training for each client. This is a training course on printing with Goccopro, intended for all those who need to print, personalize or decorate any type of product and lack experience in the printing process using Goccopro.

---
Any doubts?
Contact us: mkt@cromaiberica.com
---
Training for use in our facilities is included in all equipment.
30 years of experience support our recommendation to carry out the training in our facilities for different reasons, but mainly because the people involved are fully dedicated to training, without external agents to interfere or interrupt, in addition to the fact that the people to train can see first-hand hand, other systems or tools that can complement the planned training and provide a broader knowledge of the process.