Back

Goccopro

Goccopro printing machines.

Consumables needed to get the best results with Goccopro.

Presses

Automatic printing grabs.

Manual printing octopuses.

Bases for textile printing

Workshops

State-of-the-art screen printing workshops.

Training courses required for the printing industry.

Sublimation

High quality sublimation printers.

Consumables for sublimation.

Heat presses for the decoration of objects.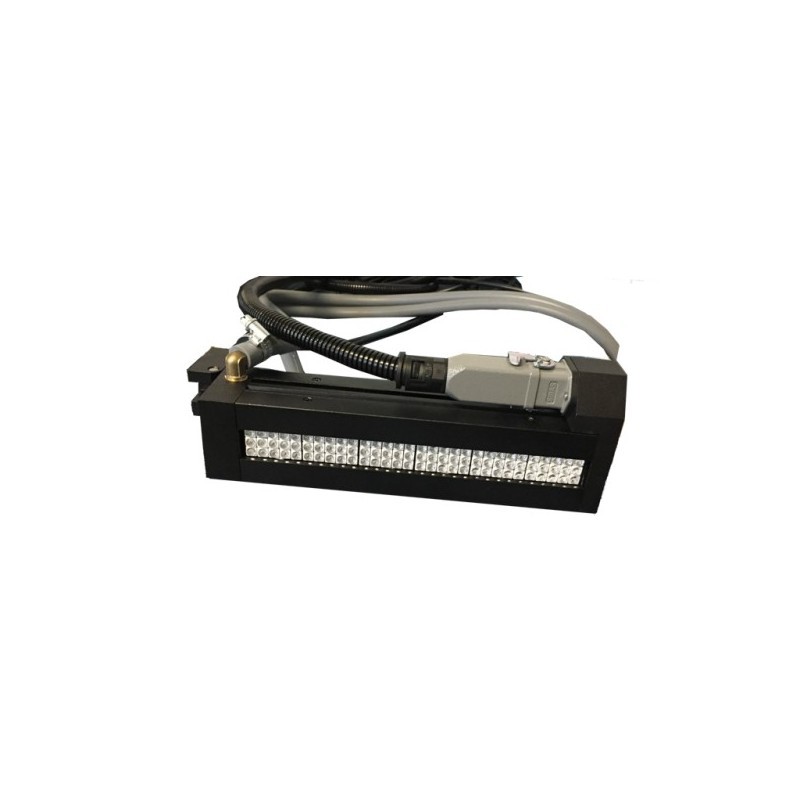  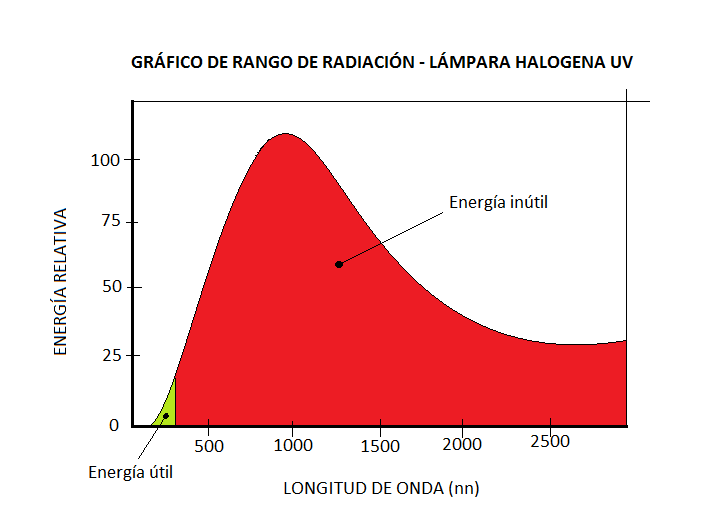 Characteristics
It contains LED emitters that only emit one wavelength, where a strong light is placed where the energy is located in the range necessary to activate the photo initiators without accusing the disadvantages of useless radiation of other wavelengths. Infrared radiation radically conditions the use of halogen lamp systems in machines or close to people.
These characteristics make them highly efficient systems, since with 20 W of power they are more efficient than a kW halogen equipment. The graph below sums it up.
If we look at the graph of a halogen UV lamp and see that the active wavelengths in most inks are close to 400 nm. See the small area identified as ultraviolet, all the rest of the emission of visible light and infrared light is useless and not necessary in the curing of inks.
Data sheet
ALIMENTACIÓN ELÉCTRICA

220 VCA

CONSUMO MEDIO

800 W

SISTEMA DE CURADO

UV

POTENCIA SECADO UV

720 W

LONGITUD DE TRATAMIENTO

220 mm

LONGITUD DE ONDA

395 nn