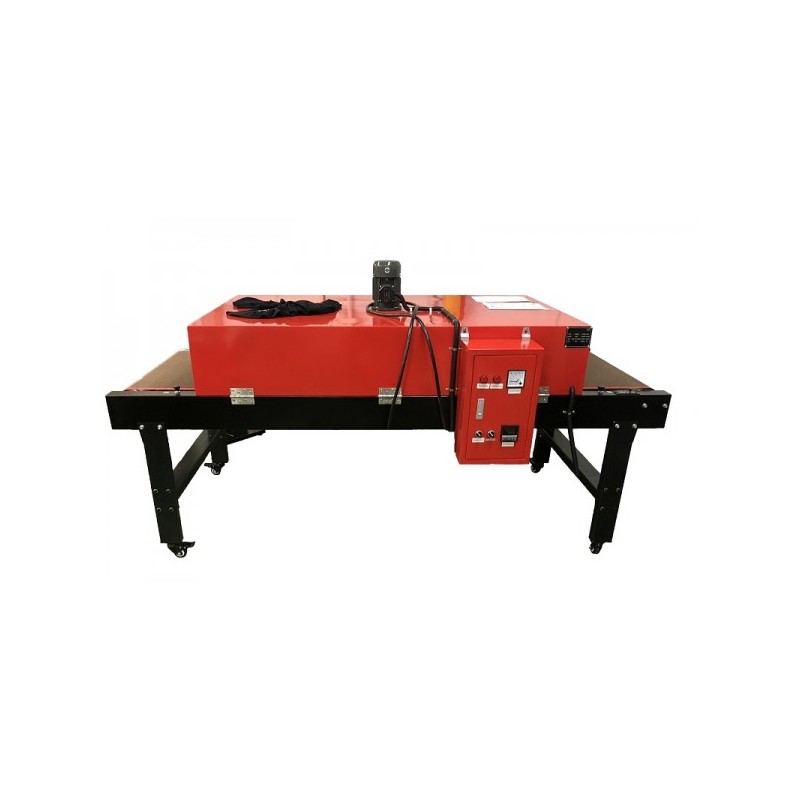  
Evolution of the screen printing tunnel
The TS 2500 drying tunnel was born as an evolution of the previous smaller TS 1800, in order to offer an excellent option for professional screen-printing curing at very low costs. Ideal for curing textile inks such as plastisols or modern water-based inks, as well as special inks for metals and glass up to 200º C.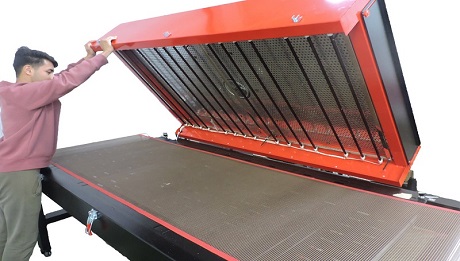 IR Curing Tunnel
Equipped with modern 1 KW IR (Short Wave infrared radiation) lamps, it guarantees professional curing of textiles and all kinds of articles at a very wide temperature range...
Robust with industrial character
In its design and construction, special care has been taken of the solidity and durability of both the set and each of the vital parts:
Structure built in 2 mm welded and painted sheet steel.

20 mm thick insulating layer to guarantee the minimum dispersion of heat (energy), in order to make the tunnel more efficient and reduce consumption.

Solid traction drums machined from aluminum.

Servo motor with electronic speed control and rotation inversion.

Industrial gear reducer.

Feet in structural tube with wheels with brakes for easy movement.

External control panel with top quality industrial control elements.

Solid state relays.

Electronic temperature control by thermocouple with PID temperature control to keep it stable and regular.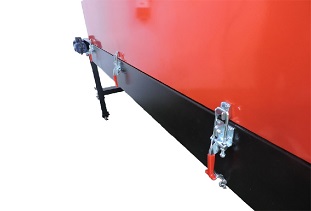 Easy cleaning and maintenance
A set of hinges and locks has been included in its design for quick access to the interior of the heat zone, thus facilitating maintenance and cleaning.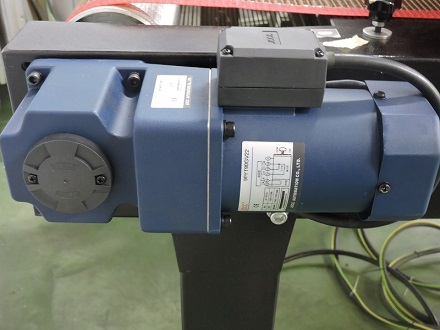 Configurable power at source
The TS 2500 allows you to configure the power in steps of 600W (single phase) or 1800W (three-phase), in order to be able to adjust the optimal power on each occasion. In addition, the TS 2500 drying tunnel is built in 2 mm sheet metal for maximum structural rigidity with an insulating layer 20 mm thick to guarantee the minimum dispersion of energy (heat) to the outside, so that consumption at the end of the day is the minimum necessary and make the tunnel more efficient.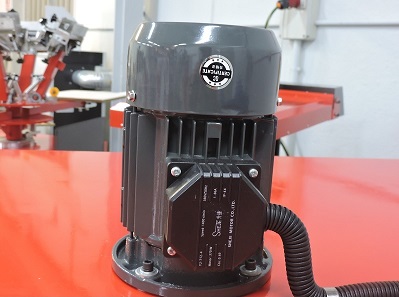 Optimal curing
To guarantee a homogeneous temperature over the entire surface, the TS 2500 curing tunnel is equipped with an internal air recirculation system by means of a turbine inside the tunnel, which is driven from the outside by an asynchronous motor. In this way the operation of the motor is guaranteed for life and minimum variations in the temperature inside the tunnel can be guaranteed.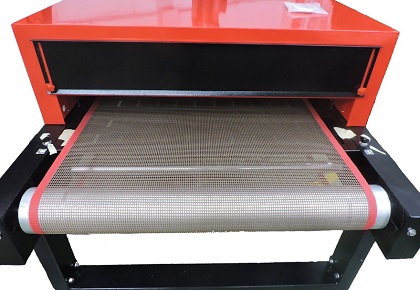 Conveyed belt
The fibreglass conveyor belt with Teflon coverage is ideal for temperatures up to 200ºC and provides high tensile strength that guarantees long durability according to the most demanding industrial standards. The transport band is sewn with a removable closure for easy handling or replacement with another of different dimensions or characteristics.
Connection
The connection of this drying tunnel is three-phase (3 F + N + T), compensated at 3 kW per phase. Upon request, it can be produced for single-phase connection of the desired power up to a maximum of 9 kW..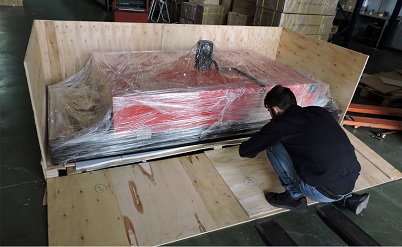 Packing and transportation
The TS2500 is supplied fully wired and with the electrical panel ready to be hung in its final position on the tunnel structure itself. The whole set is supplied packed in a closed palletized wooden box (included in the price). Means of transport and lifting of the package may be necessary for handling during transport (pallet truck, forklift, etc.). It is a stackable package that minimizes the cost of transport. There is the option of supplying it assembled, although in this way the overall dimensions increase and make the cost of transport higher.
Delivery schedule
This product is available in stock for immediate delivery, 12-24 h.
Options
- There is the possibility of acquiring the equipment assembly service. This assembly will always be carried out in our facilities and will cost €110. In this case, the disassembly and transport would be borne by the customer.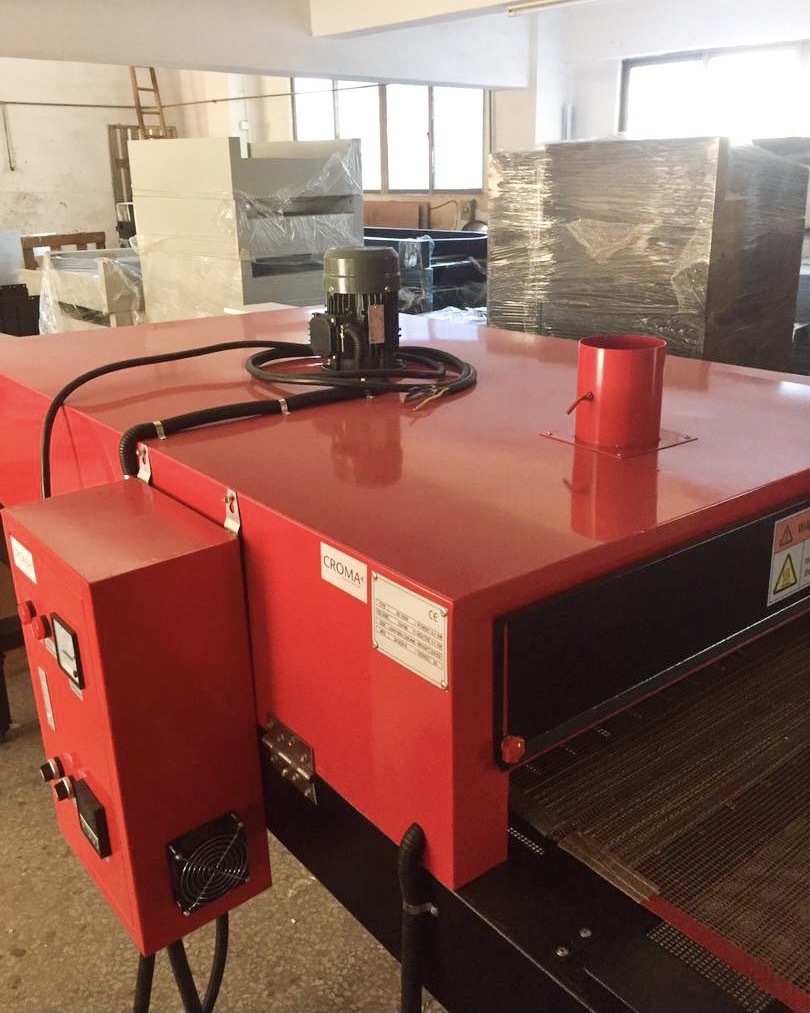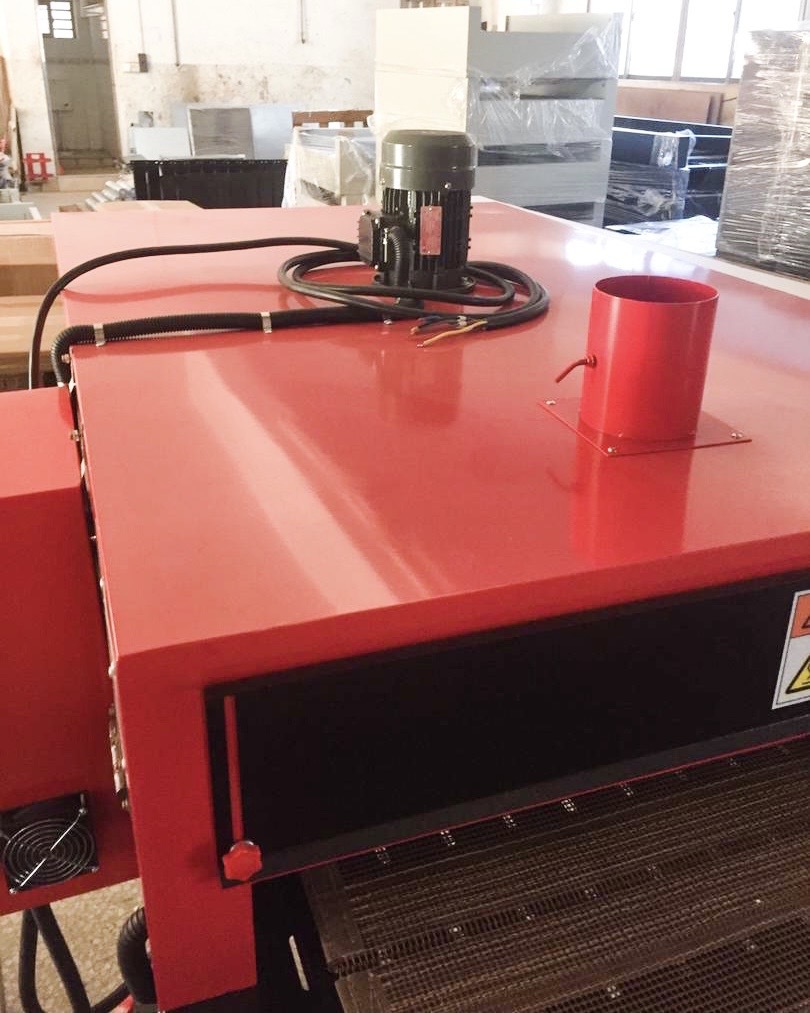 Data sheet
ALIMENTACIÓN ELÉCTRICA

380 V
Fase triple

CONSUMO MEDIO

9 Kw

AJUSTE VELOCIDAD

Electrónica 0-100%

ALTURA MÁXIMA DEL OBJETO

105 mm

SISTEMA DE CURADO

IR

ANCHO DE LA BOCA DEL TÚNEL

900 mm

AJUSTE TEMPERATURA

Si

DIMENSIONES CINTA

80x251 cm

LONGITUD ZONA DE SECADO

170 cm

DIMENSIONES TÚNEL

2560x1240x1400 mm (LxAxH)

TEMPERATURA

200 ºC

ALTURA DE TRABAJO

850 mm

DIMENSIONES EMBALAJE

2580x1220x850 mm (LxAxH)

PESO

300 Kg