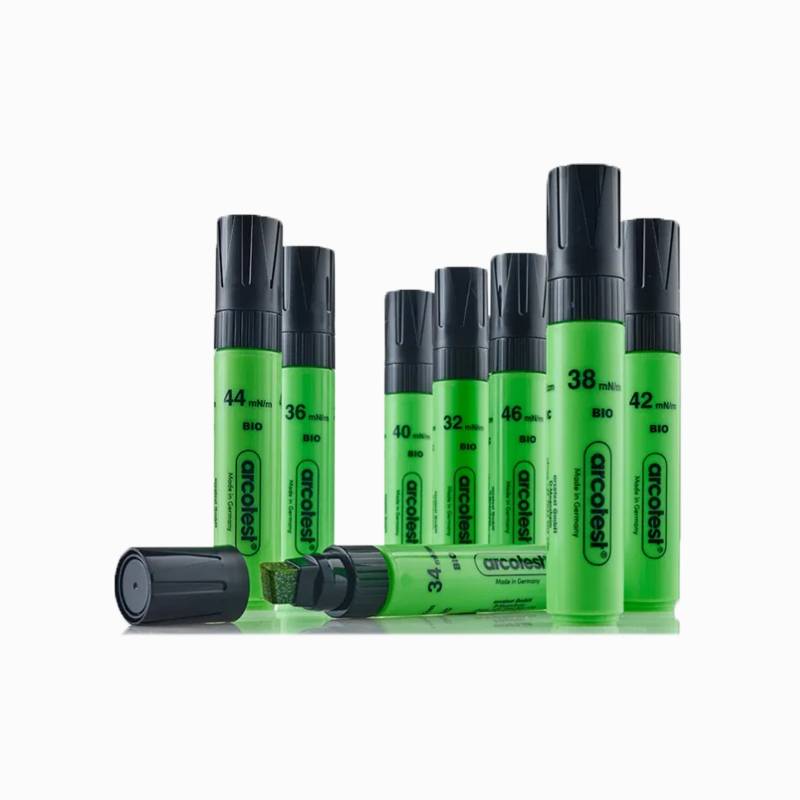  
Jumbo Test Marker Set
Jumbo Test Marker Set
Set of ecological Jumbo test markers to measure surface tension on any object.
Product preparation period: 3-4 days.
This product is produced and packaged to order, so that the consumer can have the longest expiration date when they receive it.
For more information, refer to the attached documents of the certificate of useful life and general information.
Entrega en 24/48h*
Jumbo eco-friendly test markers are 17 ml test markers with a specific surface tension and tinted green, which have been developed to be able to offer non-toxic test inks and exempt from labeling requirements. The application and handling of these test markers are governed by DIN 53364 and ISO 8296.
· From 30 to 46 mN / m at intervals of 2.
· Accuracy +/- 1.0 mN / m.
· Observation time: 2 seconds.
Choose product attributes:
Ref.
Descripción
Valor (mN/m)
Set o envase
Tipo testinte
Unit price
Buy
TST00439
Standard
A escoger
Set 6 rotuladores 17 ml
Jumbo, Bio

€354.00

TST00438
Standard
A escoger
Set 8 rotuladores 17 ml
Jumbo, Bio

€472.00

TST00440
Standard
A escoger
Set 4 rotuladores 5 ml
Jumbo, Bio

€236.00

TST00437
Standard
32, 34, 36, 28, 40, 42, 44, 46
Set 8 rotuladores 17 ml
Jumbo, Bio

€472.00

Total:

0,0

All prices with tax excluded.
Tax rate: 21,0%.