Back

Goccopro

Goccopro printing machines.

Consumables needed to get the best results with Goccopro.

Presses

Automatic printing grabs.

Manual printing octopuses.

Bases for textile printing

Workshops

State-of-the-art screen printing workshops.

Training courses required for the printing industry.

Sublimation

High quality sublimation printers.

Consumables for sublimation.

Heat presses for the decoration of objects.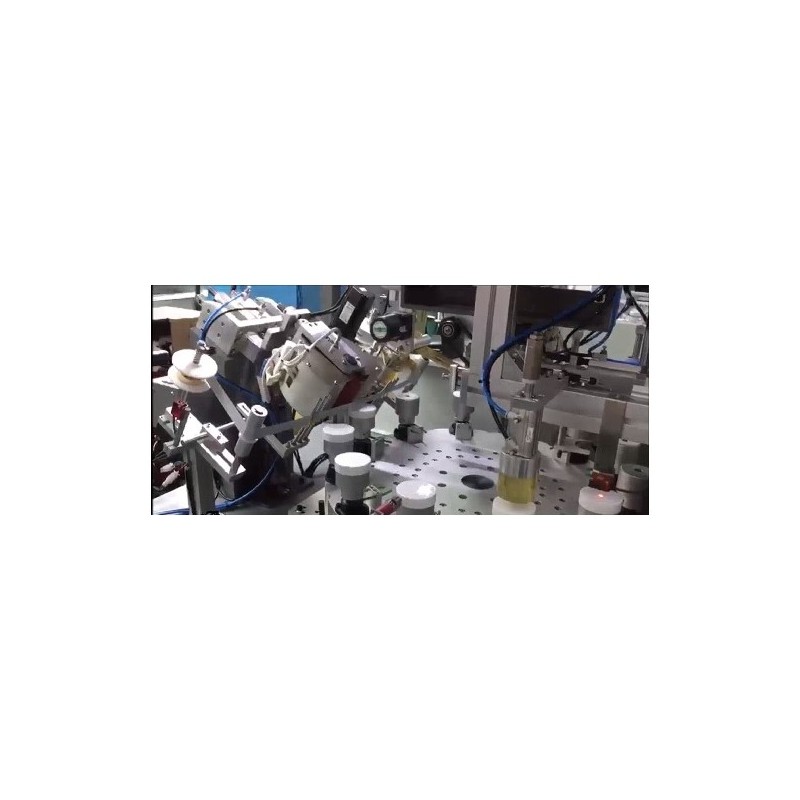  
Caps and lids printing for industrial production lines
TI-001H is a thermal printing machine designed for printing cylindrical objects such as caps in industrial productions. It allows printing speeds of up to 3300 pieces per minute. It can be equipped with a roller head or a flat head. And the size of the machine body is 1230x1000x1760mm.
The TI-010H machine is a machine specially conceived for the total coating of the surface of capsules and caps so that polluting and costly electrolytic treatment processes such as chrome plating and gilding can be replaced by transferring thermo-printing film.
By means of three rotary thermo-printing systems, the capsule is completely covered, without the need for manual manipulation of the pieces, in an autonomous way, so that high productivity is obtained at a very contained cost and in a clean process.
The machine can be adapted to different diameters and heights, making it highly flexible and profitable.
.
---
Renting option
At croma Ibérica we offer our clients the possibility of renting this equipment.

---
Data sheet
ALIMENTACIÓN ELÉCTRICA

380/400 V

VELOCIDAD MÁXIMA

1200-3000 piezas/hora

ÁREA DE IMPRESIÓN

15-30 mm

LONGITUD DE IMPRESIÓN

20-40 mm

SUMINISTRO DE AIRE

6-8 bar

FUNCIONAMIENTO

Automático