Back

Goccopro

Goccopro printing machines.

Consumables needed to get the best results with Goccopro.

Presses

Automatic printing grabs.

Manual printing octopuses.

Bases for textile printing

Workshops

State-of-the-art screen printing workshops.

Training courses required for the printing industry.

Sublimation

High quality sublimation printers.

Consumables for sublimation.

Heat presses for the decoration of objects.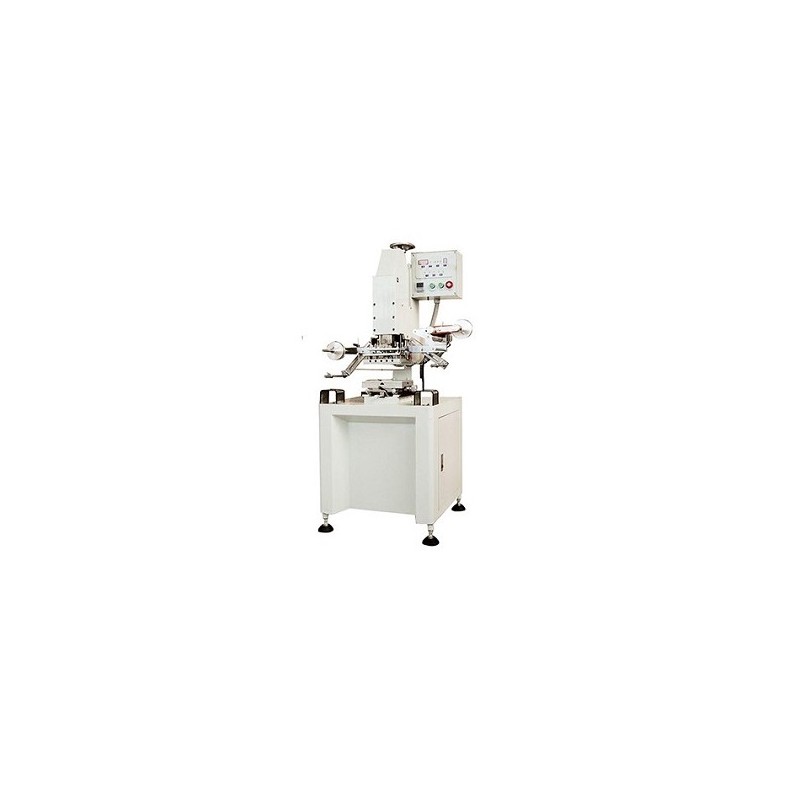  
TI-002H
Hot Stamping machines | Hot Stamping | TI-002H
Semi-automatic thermal printing machine for flat and / or cylindrical objects, with the option to add a sliding table. We have two kinds of TI-002H models, they differ by stamping pressure. The basic model weighs 500 kg and the 2T 2 tons.
This machine has different configurations. The price depends on the configuration. To request an offer write to us indicating:
-Material of the object.
-Measures of the object.
-Measures of the printing area.
-Shape of the object.
-Pieces / hour.
-Attach image of the object to be printed.

Entrega en 24/48h*
Product description
Contains choke pressure and low air consumption.
Adjustable speed, temperature and pressure.
The worktable can be safely inserted and removed manually.
The worktable can be adjusted to the left / right, forward / backward and the angle.
The automatic paper feeding and winding function can be easily adjusted.
The height of the stamping head can be adjusted.
Contains a gear and rack worktable shuttle for round product sealing.
It is used for the electrical package, cosmetic, jewelry, toys surface decoration, etc.
---
Renting option
At Croma Ibérica we offer our clients the possibility of renting this equipment.

---
Training for use in our facilities is included in all equipment.
30 years of experience support our recommendation to carry out the training in our facilities for different reasons, but mainly because the people involved are fully dedicated to training, without external agents to interfere or interrupt, in addition to the fact that the people to train can see first-hand hand, other systems or tools that can complement the planned training and provide a broader knowledge of the process.
Data sheet
ALIMENTACIÓN ELÉCTRICA

220/240 V, Fase única, 50/60 Hz

VELOCIDAD MÁXIMA

1300 piezas/hora

ALTURA MÁXIMA DEL OBJETO

235 mm

ÁREA DE IMPRESIÓN

150x200 mm

SUMINISTRO DE AIRE

5-7 bar

FUNCIONAMIENTO

Semiautomático

TEMPERATURA

280 ºC