Back

Goccopro

Goccopro printing machines.

Consumables needed to get the best results with Goccopro.

Presses

Automatic printing grabs.

Manual printing octopuses.

Bases for textile printing

Workshops

State-of-the-art screen printing workshops.

Training courses required for the printing industry.

Sublimation

High quality sublimation printers.

Consumables for sublimation.

Heat presses for the decoration of objects.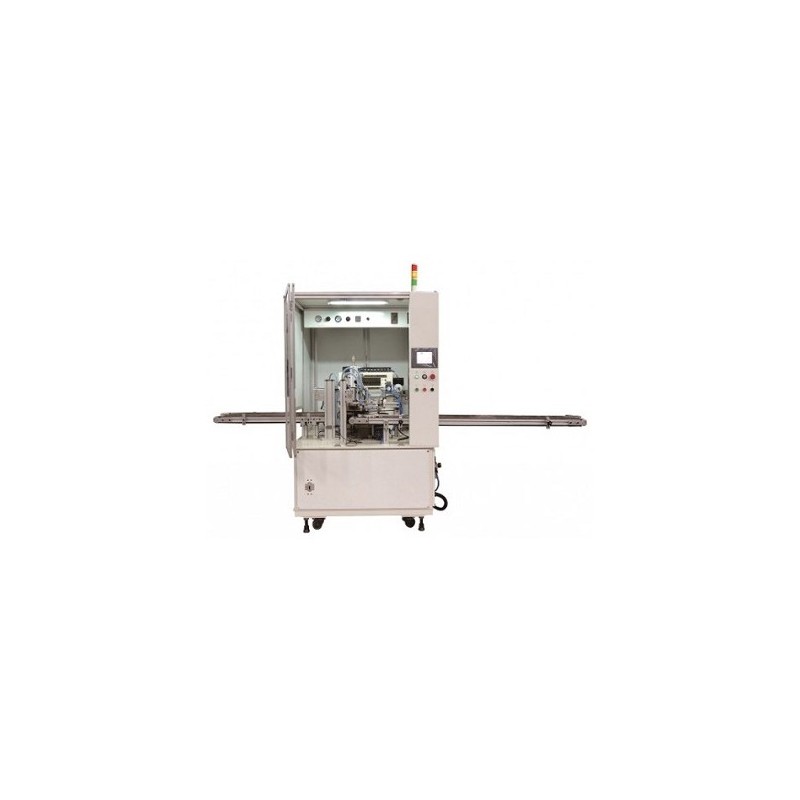  
TI-001HM
Hot Stamping Machines | Hot Stamping | TI-001HM
TI-001HM is an automatic hot stamping machine for 1 color printing on both flat and cylindrical objects.
T-Material of the object.
-Measures of the object.
-Measures of the printing area.
-Shape of the object.
-Pieces / hour.
-Attach image of the object to be printed.

Entrega en 24/48h*
Versatility in the shape of the object to be printed
With the TI-001HM you can stamp a wide range of both flat and cylindrical objects with a maximum height of 100 mm. For example lipsticks, powders, square or flat bottles, mascara jars, etc. These products can be loaded into the machine either automatically by means of a suction mechanism or manually by means of a conveyor belt.
Quality results
This machine has a precision indexer made in Japan and the up / down and right / left movements of the stamping head are performed by a servo-robotic system with individual pressure adjustment. It has PLC control and its programming and operation is done easily from a touch screen. For excellent results, TI-001HM has an electrostatic anti-dust system so that it does not interfere with the stamping result. It is important to note that it has been manufactured in compliance with the safety requirements demanded by the European Union.
---
Renting option
At croma Ibérica we offer our clients the possibility of renting this equipment.

---
Training for use in our facilities is included in all equipment.
30 years of experience support our recommendation to carry out the training in our facilities for different reasons, but mainly because the people involved are fully dedicated to training, without external agents to interfere or interrupt, in addition to the fact that the people to train can see first-hand hand, other systems or tools that can complement the planned training and provide a broader knowledge of the process.
Data sheet
COLORES A IMPRIMIR

1 color

VELOCIDAD MÁXIMA

3000 piezas/hora

FORMA DEL OBJETO

Cilíndricos
Plano

FUNCIONAMIENTO

Semiautomático

OBJETOS A IMPRIMIR

Polveras, Barras de rímel, Barra labios, Botellas cuadradas, Botellas planas, Para cosmética, Frascos planos, Tapas

MEDIDAS PLACA CALENTAMIENTO

100x100 mm