Back

Goccopro

Goccopro printing machines.

Consumables needed to get the best results with Goccopro.

Presses

Automatic printing grabs.

Manual printing octopuses.

Bases for textile printing

Workshops

State-of-the-art screen printing workshops.

Training courses required for the printing industry.

Sublimation

High quality sublimation printers.

Consumables for sublimation.

Heat presses for the decoration of objects.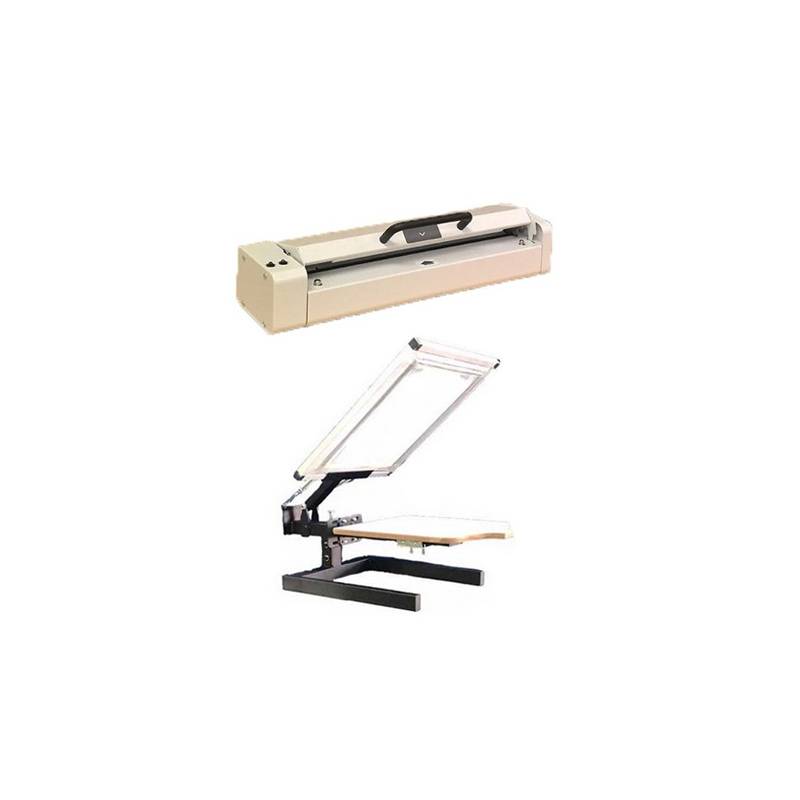  
Workshop MiScreen
Taller MiScreen para serigrafía
Solution for a workshop or premises where you have little space, and you want to maintain a clean work environment. Ideal for responding to orders that must be delivered in short periods of time, mostly in 1 colour. It allows productions of up to 50 garments per hour. For example customization of t-shirts, advertising or printing of logos up to a size of 21x30cm. (A4)
Entrega en 24/48h*
Innovation in textile printing.
Textile printing has always been a dirty, complicated, toxic, slow and traditional process that required a lot of experience to be able to develop quality jobs. But thanks to the new technology, the MiScreen workshop represents a revolution in the sector since it allows you to print quickly, easily, cleanly, ecologically and without the need for experience. Thanks to this innovation you will be able to carry out high quality work and obtain maximum profitability in your business.
What equipment does this workshop include?
MiScreen:Machine with which you will create HD screen printing screens in just 30 seconds.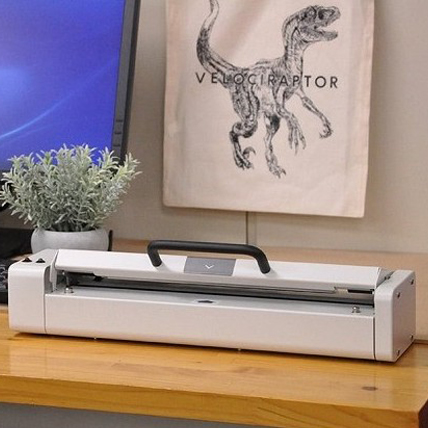 Testing the MiScreen
Pelícano: The perfect economical solution for one-off or short-run print jobs.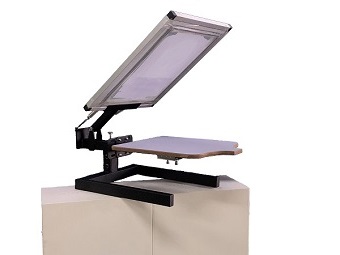 Printing T-shirts with Pelican
What accessories does this workshop include?
This Kit will allow you to start an activity of textile screen printing and screen printing on flat rigid plastic objects in 1 colour.
- Frame: 28x40 cm aluminium frame (internal measurements) with quick fabric mounting system.
- Serigraphic accessory spider: Support for the serigraphic arm that can be used by the Kraken, the Ponny 4, and the Pelican.
- Mounting strip: 10 m of rubbers for quick mounting of the mesh on the frame.
- Serigraphic scraper: For printing your design on the object to be silkscreened. two wooden handles with soft strip, one 24 cm and the other 33 cm
- Assembly tool: Utensil to give adequate tension to the silk screen.
- Roll of cloth 120: 12 meters of mesh for Goccopro 100 to create HD screen printing.
- Adhesive spray: Spray to adhere the objects to be printed on the octopus support.
- Roll of green tape: A roll of special Goccopro green tape to reinforce the fabric, protect the area to be printed or mask the fabric against attacks.
---
Get trained with our Goccopro courses
At Croma Ibérica we offer individualized services for each client, adapting to all their needs, for that reason we offer specialized training for each client. This is a training course on printing with Goccopro, intended for all those who need to print, personalize or decorate any type of product and lack experience in the printing process using Goccopro.

---
Any doubts?
Contact us: mkt@cromaiberica.com
---
Training for use in our facilities is included in all equipment.
30 years of experience support our recommendation to carry out the training in our facilities for different reasons, but mainly because the people involved are fully dedicated to training, without external agents to interfere or interrupt, in addition to the fact that the people to train can see first-hand hand, other systems or tools that can complement the planned training and provide a broader knowledge of the process.