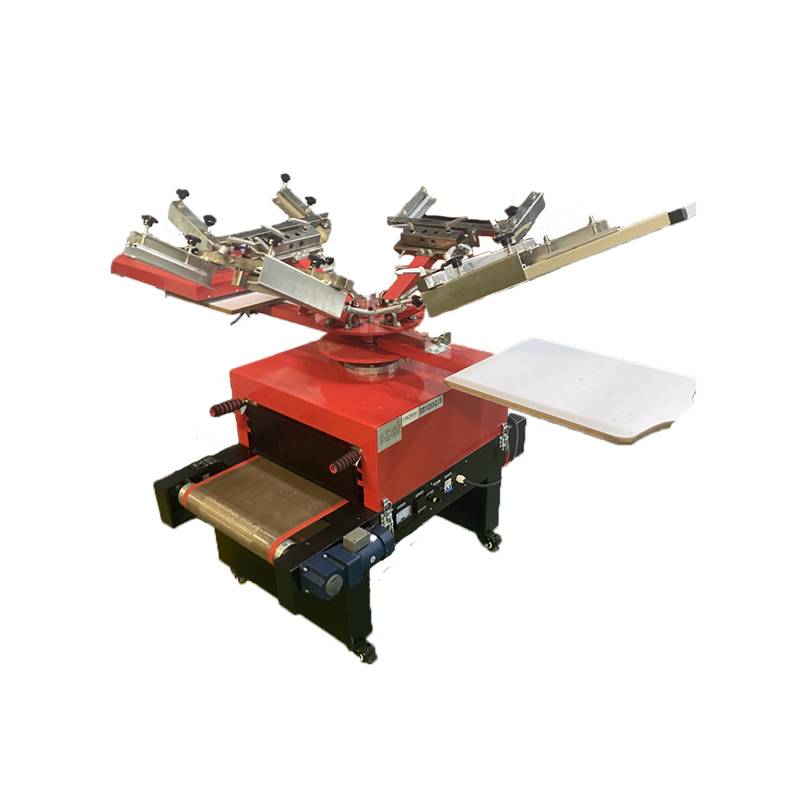  
Ponny 5 Silkscreen Press Machine
Ponny 5 compact screen printing press machine
Efficiency in the smallest space
Ponny 5 is a compact screen printing octopus of reduced dimensions with 1 or 2 workstations and equipped for 4-color printing. It is designed to broadly satisfy the production capacities of a single operator of around 100 garments/hour with minimum energy consumption and minimum space. Ideal for tight spaces and clean work environments.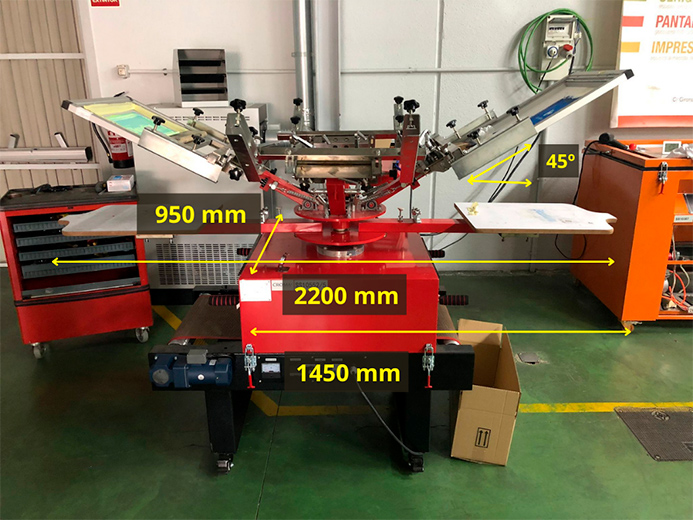 Save money
We are aware of the market situation. That is why we have designed and evolved the Ponny 5 as an economical solution where consumption is contained, it has an efficient drying tunnel included in the price, it does not have expensive three-phase electrical connections, and we deliver it pre-assembled to reduce shipping costs.
Micro-registration
The fixing systems of the screens each have an independent micrometric stainless steel register for printing in various colours. Micrometric adjustment is done comfortably manually without the need for specific tools.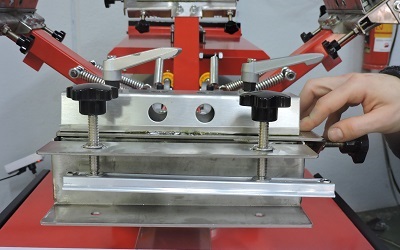 Built-in screen printing curing
Ponny 5 has a built-in drying tunnel to get screen printing jobs done faster and in less space. We have improved the curing results over its predecessor Ponny 4 with the installation of a more efficient tunnel. In addition, in conjunction with Flash Pontiac for pre-drying, they guarantee excellent results on dark garments or multicoloured jobs.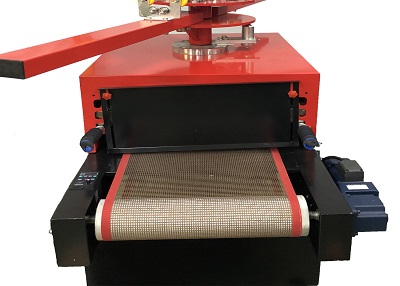 High efficiency IR curing
The built-in drying tunnel has 6 0.5 kW IRC (Short Wave Infrared) lamps that offer a maximum consumption of 3 kW. The same as any domestic heater, but capable of reaching 160º C for the correct drying of textile inks and plastisols on cotton, polyester, non-woven fabric, paper, cardboard, etc. garments. The thickness of the walls of 10-20 mm guarantee the minimum dispersion to the outside of the energy, so that the consumption at the end of the day is the minimum.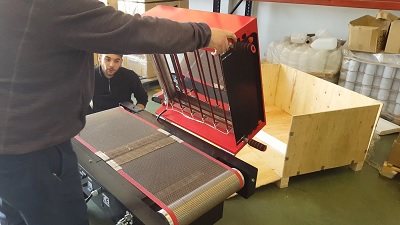 Curing adapted to each case
The drying tunnel is equipped with 0-100% electronic regulation by means of solid state relays, consumption indicator (panel ammeter) and percentage digital integrator. With this, we can have an excellent temperature control, unlike many other drying tunnels of greater pretensions. Likewise, the speed of the conveyor is controlled by a servo motor with an electronic speed regulator from 0-100% of its power with a digital display. In this way, it is easy to find the right setting for the product to be cured. It also includes a circuit breaker for disconnection of the electric line.

Ponny Structure 5
The central heart is a machined steel turret, on which the bases and the CNC machined arms pivot. Large steel ball bearings guarantee maintenance-free lifetime operation. The base of the turret includes a system of indexing or locking of the position, to make the printing operation easier. In its design and construction, the solidity and durability of both the set and each of the vital parts has been especially taken care of. Structure built in 2 and 3 mm welded and painted sheet steel. Its weight of 230 Kg says a lot and supports its solidity.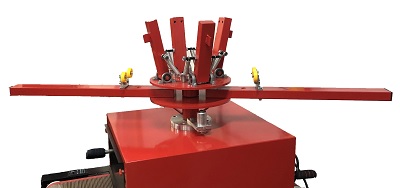 Top quality construction
New fixing and fastening system of the frame to facilitate the registration between colours

Drying tunnel with self-catering drive rollers, which means you don't have to worry about the conveyor belt

Totally compact, it works with all the professional quality in small spaces

By having wheels, it is very easy to move and locate anywhere.

Solid traction drums machined from aluminium with shielded bearings

Servo motor with electronic speed control and rotation inversion.

Industrial gear reducer.

Double feet with wheels with brakes for easy movement.

Hinges and locks for quick access to the interior of the heat zone for easy cleaning and maintenance.

Integrated control panel with forced ventilation.

Top quality industrial control and manoeuvring elements.

Solid state relays.

Electronic room control by thermocouple of the degree of efficiency to maintain the temperature in a stable and regular way.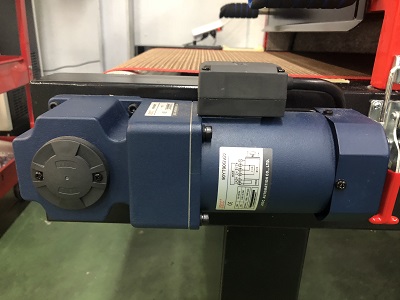 Tunnel conveyor belt
The Ponny 5 is equipped with a fibreglass conveyor belt with Teflon covering, ideal for high temperatures of over 200ºC and high tensile strength. Long durability is guaranteed according to the most demanding industrial standards. The transport band is sewn with a removable closure for easy disassembly or replacement with another of different dimensions or characteristics.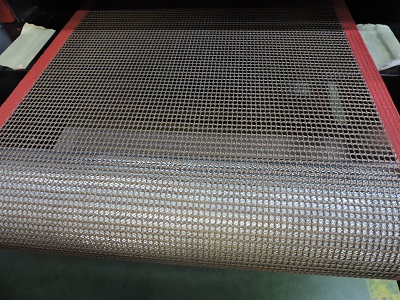 Assembly and installation
The connection of this tunnel is single-phase (F+N+T), maximum consumption of 14 A. Its easy assembly and set-up does not require the intervention of the 'Croma Ibérica' technical service.
Ponny 5 packaging
The Ponny 5 comes pre-assembled, with separate legs, print turret and colour register groups, fully wired and with an integrated electrical panel.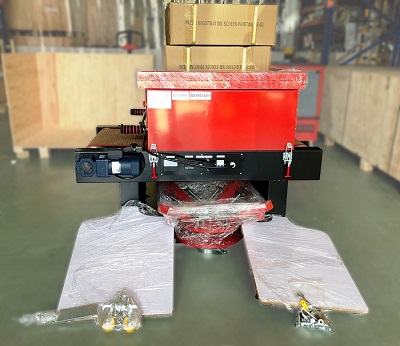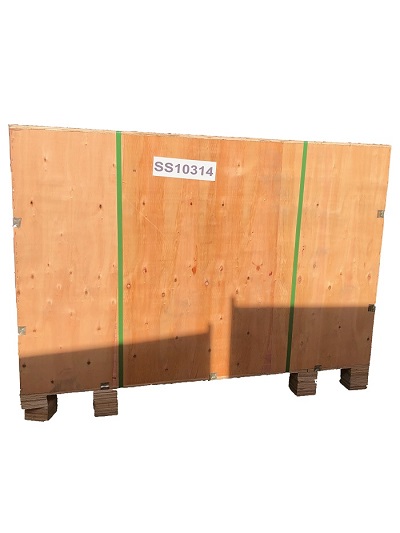 Ponny Transport 5
Total weight: 150 Kg.

Packaging included in the price.

It may be necessary to transport and lift the package for handling (pallet truck, forklift, etc).

Wooden palletized packaging included in the price. This is a stackable package that minimizes the cost of transportation.

There is the option of supplying it assembled, although in this way the general dimensions increase and make the cost of transport higher and require some additional means of protection.
Delivery time
This product is of standard manufacture and is normally available in stock for immediate delivery (12-24 hrs). If it is supplied assembled, the delivery time is 1 week and has an extra cost of €140, packaging not included. The packaging for the unit already assembled has an extra cost of €270 with a delivery time of 2 weeks.


Implemented improvements relative to its predecessor
Ponny 5 is an evolution of its predecessor Ponny 4 in many ways:
Speed ​​regulation by electronic regulator.

Motorized transmission by asynchronous motor and gear reducer.

20% larger drying tunnel.

18% increase in power.

Improved regulation box.

Temperature measurement and control.

Regulation of the intensity of the lamps.

Improved fibreglass conveyor belt with Teflon coating.

Increase in structural rigidity by 80%.

Micro registration system between colours.

Improved interlocking and positioning system.

Supplied pre-assembled to minimize transportation costs.
---
Data sheet
ALIMENTACIÓN ELÉCTRICA

CONSUMO MEDIO

ALTURA MÁXIMA DEL OBJETO

REGISTRO DE COLORES

Microregistro

BLOQUEO DE PANTALLA

Bloqueo pantalla doble

DIMENSIÓN PANTALLAS

580x800 mm

MATERIAL BASES

Bases de madera (Melamina)

ESTRUCTURA

Acero electrosoldado y mecanizado

FIJACIÓN PANTALLAS

DIMENSIÓN BASES

610x450 mm

ANCHO DE LA BOCA DEL TÚNEL

530 mm

LONGITUD ZONA DE SECADO

740 mm

DIMENSIONES EMBALAJE

1300x860x960 mm (LxAxH)

ESPACIO QUE OCUPA

PESO

150 Kg

DIMENSIONES

1300x860x960 mm (LxAxH)