Back

Goccopro

Goccopro printing machines.

Consumables needed to get the best results with Goccopro.

Presses

Automatic printing grabs.

Manual printing octopuses.

Bases for textile printing

Workshops

State-of-the-art screen printing workshops.

Training courses required for the printing industry.

Sublimation

High quality sublimation printers.

Consumables for sublimation.

Heat presses for the decoration of objects.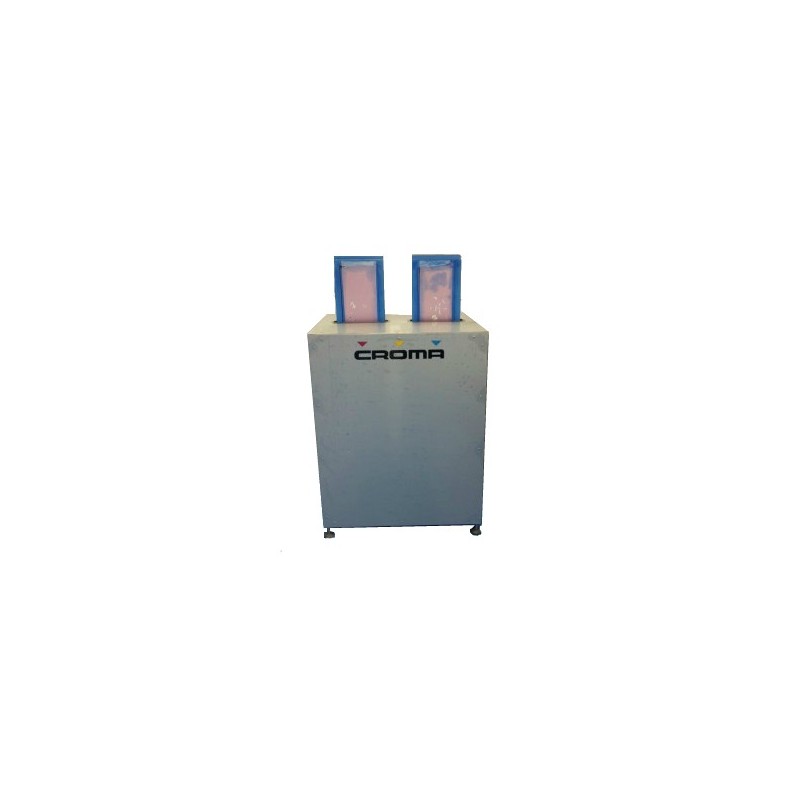  
Screen dryer SECP100
Quick Dryer for Screen Printing
Screen printing, screen fast drying machine. Maximum drying efficiency for industrial processes where rapid creation of screen printing is required.
Entrega en 24/48h*
Maximum efficiency in drying screen printing screens
'Croma Ibérica' has wanted to solve a common problem in industrial production lines where screen printing is used for printing or marking products: If a new screen printing was needed, the time required for the process of its creation affected the production line performance. In other words, it is not possible for the production line to wait for the new screen. In this scenario, 'Croma Ibérica' has designed and manufactured SECP100, a machine that allows the drying of screen printing screens in seconds to accelerate the production of new screen printing screens. In this way, it is the creation of new screen printing screens that adapts to the rhythm of the industrial line production.