Back

Goccopro

Goccopro printing machines.

Consumables needed to get the best results with Goccopro.

Presses

Automatic printing grabs.

Manual printing octopuses.

Bases for textile printing

Workshops

State-of-the-art screen printing workshops.

Training courses required for the printing industry.

Sublimation

High quality sublimation printers.

Consumables for sublimation.

Heat presses for the decoration of objects.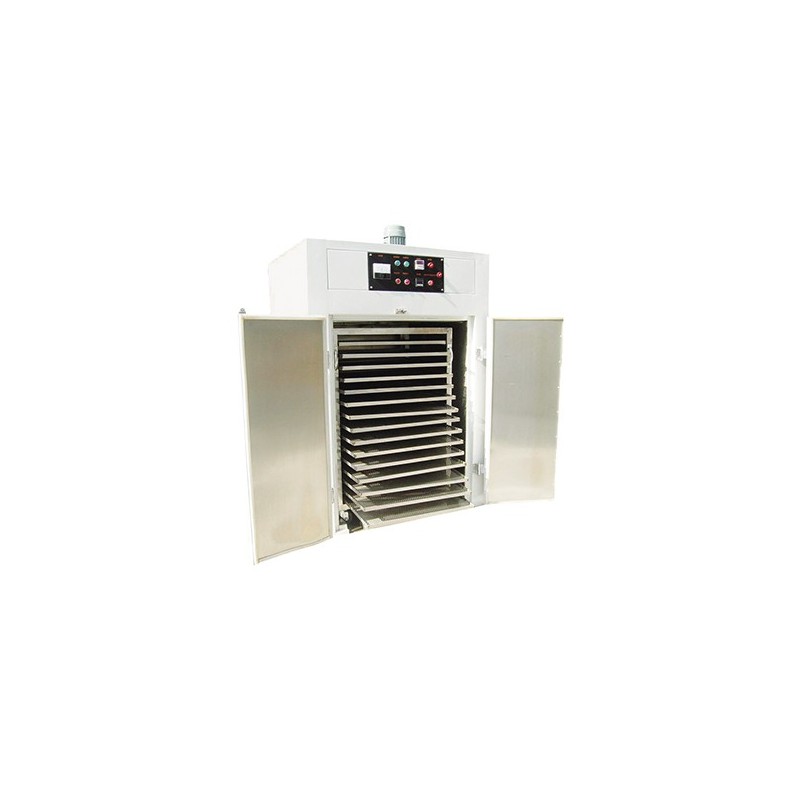  
Why is the CID 1400 oven long-lasting?
The interior of the CID 1400 oven is made of stainless steel with its long life in mind. In addition, you have the option of adding glass lamps to help the device warm up.
High quality oven
'Croma Ibérica' now offers you the CID 1400 screen printing drying oven. Manufactured to generate heat at the desired temperature for many narrow and small products.
The CID 1400 screen printing drying oven has been created to perform a perfect screen printing cure for your narrow and small products. The drying oven can reach a maximum temperature of 200º, taking into account that the temperature can vary by 5º (+/-). CID 1400 has 15 stainless steel trays to be able to carry out several dries at the same time and save you time and money. Thanks to your automatic shutdown programmer, it will also help you save time in your work, because once the curing is finished the warning alarm sounds.
The power of the fan motor is 0.75 kW with a 380V power supply, and the power of the heating tube is 9 kW.