Back

Goccopro

Goccopro printing machines.

Consumables needed to get the best results with Goccopro.

Presses

Automatic printing grabs.

Manual printing octopuses.

Bases for textile printing

Workshops

State-of-the-art screen printing workshops.

Training courses required for the printing industry.

Sublimation

High quality sublimation printers.

Consumables for sublimation.

Heat presses for the decoration of objects.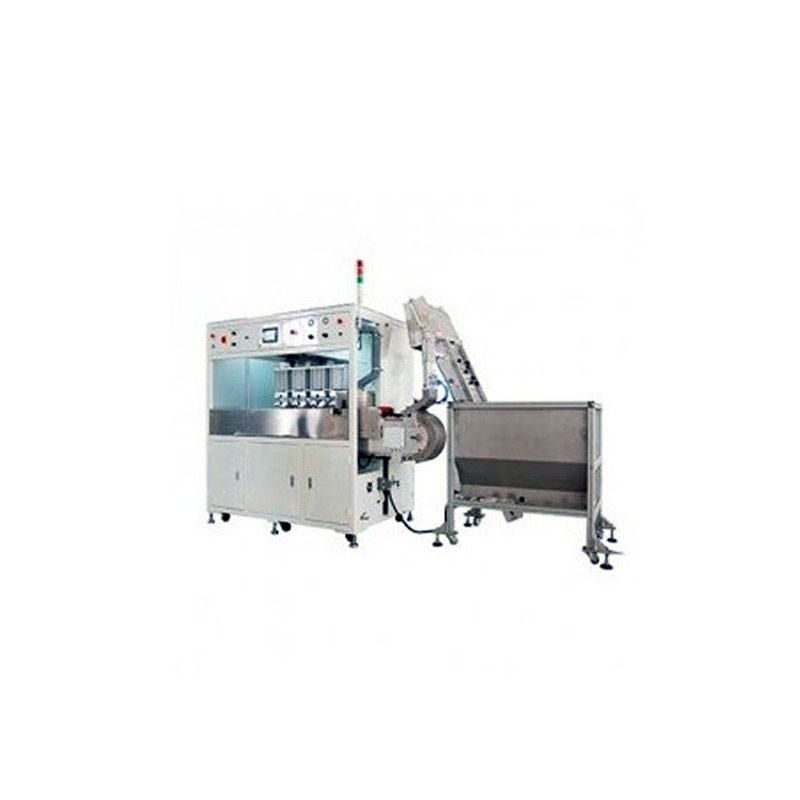  
Easy-to-use pad printing machine
TG-808CAP is a fully automatic pad printing machine with a system for printing caps. It is a very complete machine, as it is combined with an automatic loading, blocking caps, flame treatment, printing, drying and unloading all in 1 system. In addition, it is easy to configure and its operation is fast and durable. TG-808CAP is a stable and economical solution for cap printing.
Product description
It contains an automatic loading with hopper, mechanical loading system, automatic cleaning of pads for better print quality, automatic heating system after printing to dry the cap and a servo-driven conveyor with a chain conveyor made in Japan with the better precision .. The treatment is automatic flame with electric ignition and air extraction system. Prints 1 color up to 4 with a servo driven head. It has automatic discharge, well-built machine shutdown, safety operation with normal CE and PLC control with touch screen.
---
Renting option
At croma Ibérica we offer our clients the possibility of renting this equipment.

---
Training for use in our facilities is included in all equipment.
30 years of experience support our recommendation to carry out the training in our facilities for different reasons, but mainly because the people involved are fully dedicated to training, without external agents to interfere or interrupt, in addition to the fact that the people to train can see first-hand hand, other systems or tools that can complement the planned training and provide a broader knowledge of the process.
Data sheet
COLORES A IMPRIMIR

De 1 a 4 colores

VELOCIDAD MÁXIMA

10.000-20.000 piezas/hora (3-4 colores), 30.000 piezas/hora (2 colores), 45.000 piezas/hora (1color)

ÁREA DE IMPRESIÓN

200x200 mm