Back

Goccopro

Goccopro printing machines.

Consumables needed to get the best results with Goccopro.

Presses

Automatic printing grabs.

Manual printing octopuses.

Bases for textile printing

Workshops

State-of-the-art screen printing workshops.

Training courses required for the printing industry.

Sublimation

High quality sublimation printers.

Consumables for sublimation.

Heat presses for the decoration of objects.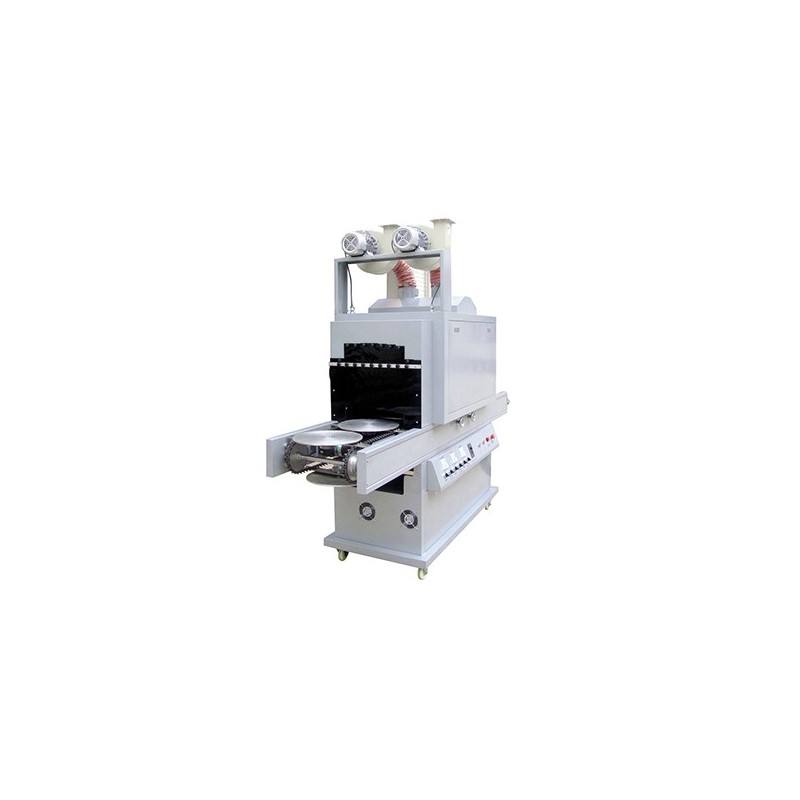  
Performance for a high quality of curing
CUV500 has 3 sets of high quality Primarc UV lamps. The object conveyor has flat rotating supports for automatic rotation of the object within the tunnel to ensure uniform curing. The speed of the conveyor belt, as well as the distance of the lamps from the object, is adjustable to control the exposure of the object to UV light.
Reliability and durability
CUV500 has been manufactured with the aim of representing a reliable and highly durable solution, especially for installation in industrial production lines. It has been manufactured with high quality materials complying with the quality standards of the European Union and has systems such as temperature sensors to warn of too high temperatures that could damage the system.
Data sheet
AJUSTE VELOCIDAD

Si

ALTURA MÁXIMA DEL OBJETO

25 cm

FORMA DEL OBJETO

Plano, Ovales, Cilíndricos, Cuadrados, Irregular

SISTEMA DE CURADO

UV

AJUSTE TEMPERATURA

Si

DIMENSIONES CINTA

260x30 cm