Back

Goccopro

Goccopro printing machines.

Consumables needed to get the best results with Goccopro.

Presses

Automatic printing grabs.

Manual printing octopuses.

Bases for textile printing

Workshops

State-of-the-art screen printing workshops.

Training courses required for the printing industry.

Sublimation

High quality sublimation printers.

Consumables for sublimation.

Heat presses for the decoration of objects.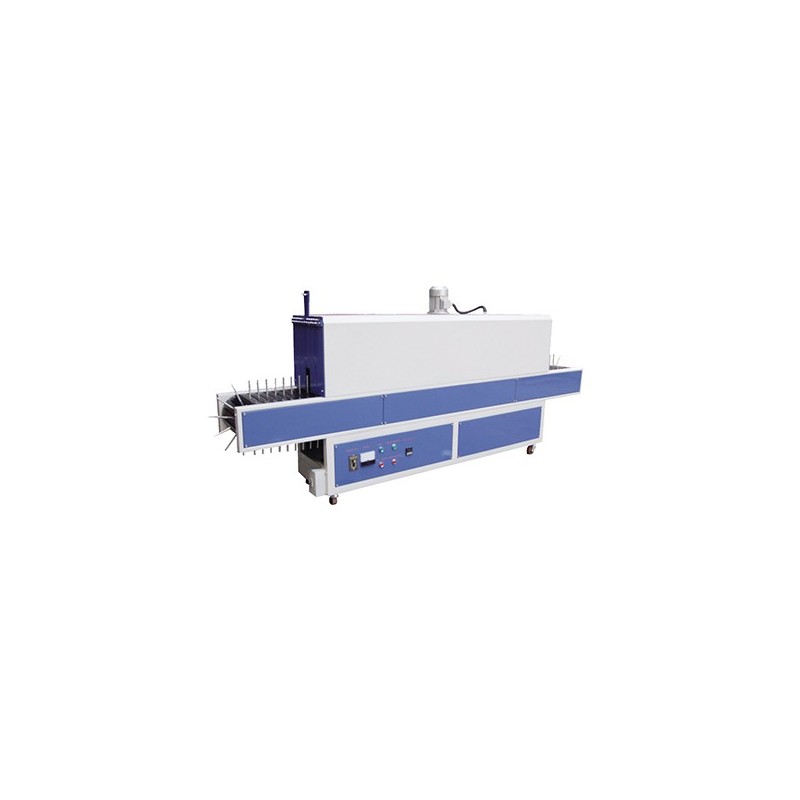  
CIR 400M features
Inside, CIR 400M has a system of IR light emitting lamps (8 KW) for drying both thin and very thick layers of ink. This equipment has been designed to be installed in industrial production lines, where its conveyor belt made of aluminium plates with moulds or supports allows the curing of all types of objects. The inlet is adjustable, has an air circulation system for temperature stability and has been made of stainless steel to ensure long-lasting durability in any work environment.
Data sheet
FORMA DEL OBJETO

Cilíndricos
Ovales
Plano

SISTEMA DE CURADO

IR

DIMENSIONES CINTA

250x40 cm