Back

Goccopro

Goccopro printing machines.

Consumables needed to get the best results with Goccopro.

Presses

Automatic printing grabs.

Manual printing octopuses.

Bases for textile printing

Workshops

State-of-the-art screen printing workshops.

Training courses required for the printing industry.

Sublimation

High quality sublimation printers.

Consumables for sublimation.

Heat presses for the decoration of objects.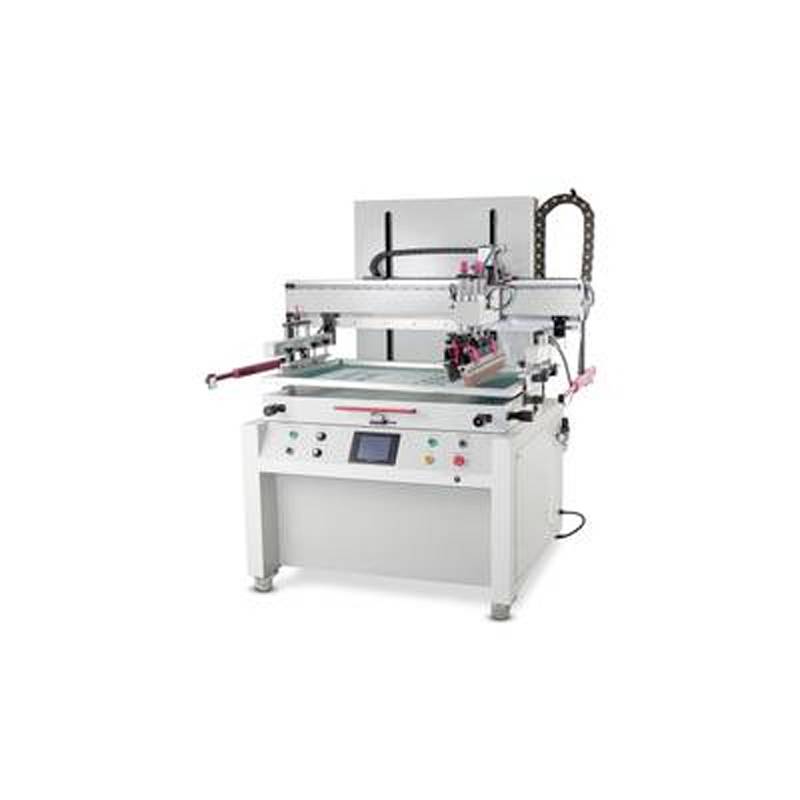  
SA-4060F
Semi-automatic Silk-screen printing machine|SA-4060F
The SA-4060F is a semi-automatic Silk-screen printing machine for flat objects. The machine is controlled by an electric motor of variable frequency which has a quick response velocity and a precise position to start and finish. This machine also has a maximum impression zone of 700x1000 mm and its productive capacity consists of 1200 pieces/hour.
Entrega en 24/48h*
It consists of a Silk-screen printing machine perfect for printing on PCB tackles, silicone, textiles, plastic keys, PET, cardboard, nameplate, trademark, IC board, thin film switch circuit, mobile phone lenses, glass, liquid crystal display board and other flat materials.
Designed for flat surface applications;
Reliable brand pneumatic components, LCD screen computer control systems;
Guide to rail sliding structure, high precision, smooth operation;
Scraper constant pressure device to ensure pressure stability in the printing process;
The angle of the back ink scraper / knife can be arbitrarily adjusted.
Data sheet
POTENCIA

110V / 220V / 230V 50 / 60Hz

ÁREA DE IMPRESIÓN

700 X 1000 mm

PESO

320 kg

CAPACIDAD PRODUCTIVA

1200 pcs/hr

MOTOR

Eléctrico

DIMENSIONES

1150x1000x1700 mm