Back

Goccopro

Goccopro printing machines.

Consumables needed to get the best results with Goccopro.

Presses

Automatic printing grabs.

Manual printing octopuses.

Bases for textile printing

Workshops

State-of-the-art screen printing workshops.

Training courses required for the printing industry.

Sublimation

High quality sublimation printers.

Consumables for sublimation.

Heat presses for the decoration of objects.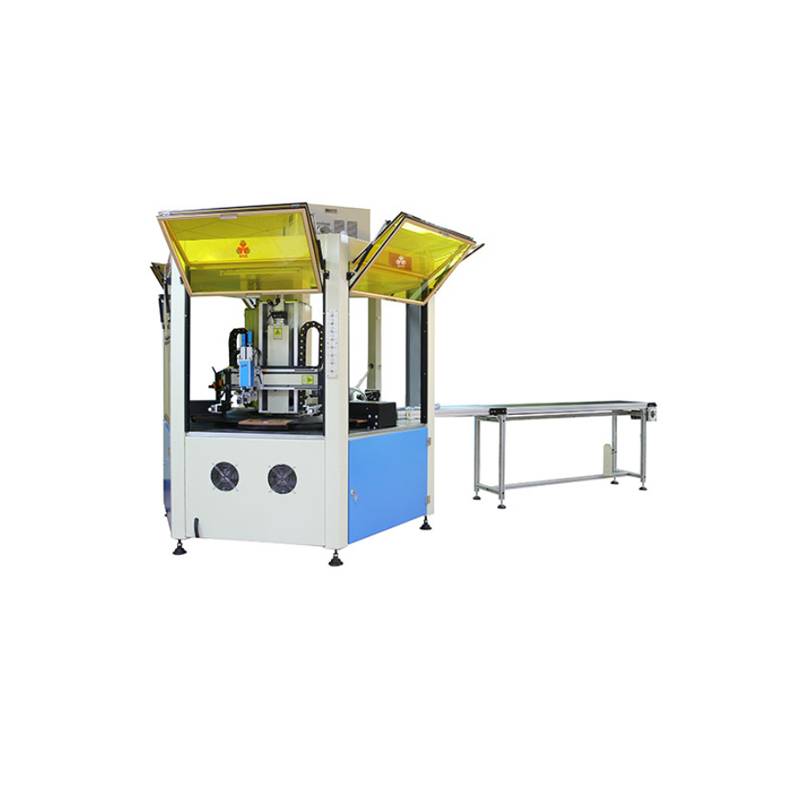  
Screen printing of rulers and conveyors for industrial production

Configurations of A-026KLKA-026KLK is a machine specially designed for the screen printing of rectangular rulers, triangular rulers, protractors, etc., in 1 - 4 colors. With it, high speeds are achieved, ideal for large industrial productions (4800 pieces / hour). The maximum sizes of the print area are 200 x 300 mm.
The basic machine configuration with 6 stations allows 2-color screen printing. The 8-station configuration allows optional 3-color and 4-color screen printing.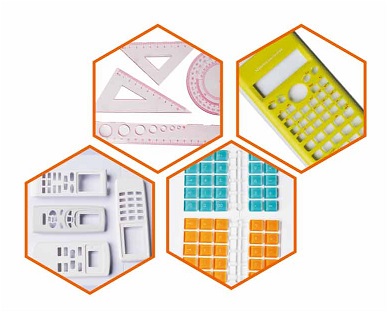 Fully automatic and precision operation
The loading of the rules is carried out automatically through a rack adapted for the shapes of the rules. The entire screen printing process (movements of the mesh frame, printing, movement of the indexer, registration, etc.) is carried out automatically and is programmed by means of a PLC control from a touch screen. For screen printing to more than 1 color the tolerance of the registration system is +/- 0.005 mm and allows printing at the same time.
After each color application, the rule is subjected to LED curing and the product is discharged through a robotic belt.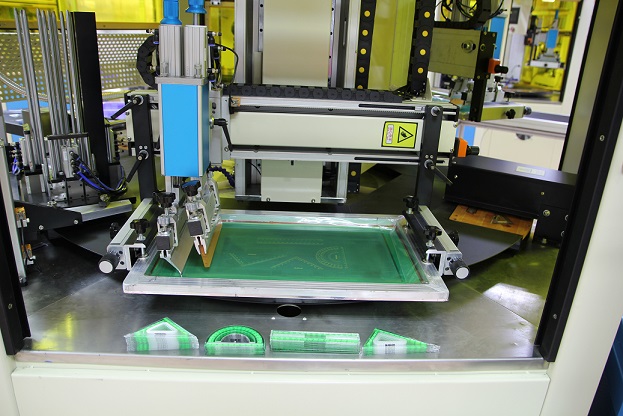 ---
Renting option
At croma Ibérica we offer our clients the possibility of renting this equipment.

---
Training for use in our facilities is included in all equipment.
30 years of experience support our recommendation to carry out the training in our facilities for different reasons, but mainly because the people involved are fully dedicated to training, without external agents to interfere or interrupt, in addition to the fact that the people to train can see first-hand hand, other systems or tools that can complement the planned training and provide a broader knowledge of the process.
Data sheet
ALIMENTACIÓN ELÉCTRICA

50/60 Hz
380 V
Fase triple

COLORES A IMPRIMIR

De 1 a 4 colores

CONSUMO MEDIO

4,5 Kw

VELOCIDAD MÁXIMA

4.800 piezas/hora

FORMA DEL OBJETO

Plano

SUMINISTRO DE AIRE

6-7 bar

OBJETOS A IMPRIMIR

Reglas, transportadoras

PESO

500 Kg

DIMENSIONES

1750x1750x1800 mm (LxAxH)