Back

Goccopro

Goccopro printing machines.

Consumables needed to get the best results with Goccopro.

Presses

Automatic printing grabs.

Manual printing octopuses.

Bases for textile printing

Workshops

State-of-the-art screen printing workshops.

Training courses required for the printing industry.

Sublimation

High quality sublimation printers.

Consumables for sublimation.

Heat presses for the decoration of objects.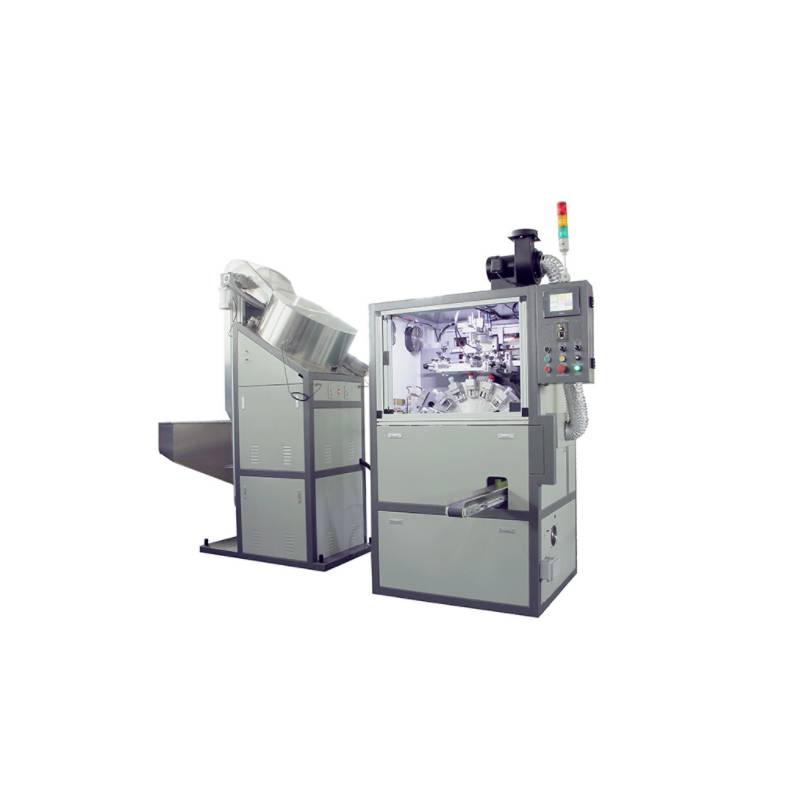  
Machine designed for high performance
A-301SC is a high performance machine designed for screen printing cylindrical objects such as earplugs or lipsticks on industrial production lines. Its operation is fully automatic, as well as the loading and unloading of the product. Once installed and programmed through a simple process from a control touch screen, it reaches production speeds of up to 5000 silk-screened pieces / hour. It has an automatic flaming system and a UV LED system for curing the parts (which saves significant amounts of energy). The machine meets all EU safety standards.
Número de colores a serigrafiar con A-301SC
A-301SC is capable of screen printing to one color in each cycle. For serigraphs of more than one color, it is necessary to pass the piece through the machine for other cycles. The color change is easily programmable through the control touch screen.
The delivery time is 8-10 business weeks.
---
Renting option
At croma Ibérica we offer our clients the possibility of renting this equipment.

---
Training for use in our facilities is included in all equipment.
30 years of experience support our recommendation to carry out the training in our facilities for different reasons, but mainly because the people involved are fully dedicated to training, without external agents to interfere or interrupt, in addition to the fact that the people to train can see first-hand hand, other systems or tools that can complement the planned training and provide a broader knowledge of the process.
Data sheet
ALIMENTACIÓN ELÉCTRICA

200/380 VCA . A determinar

COLORES A IMPRIMIR

1 color

CONSUMO MEDIO

3 - 4 Kw aprox.

VELOCIDAD MÁXIMA

5000 piezas/hora

ÁREA DE IMPRESIÓN

15-60 mm

LONGITUD DE IMPRESIÓN

25-200 mm

FORMA DEL OBJETO

Cilíndricos o cuadrados

SUMINISTRO DE AIRE

6-8 bar

OBJETOS A IMPRIMIR

Barra labios, Barras de rímel, Botellas, Botellas cuadradas, Botellas planas, Para cosmética, Frascos planos, Lapiceros, Tapas, Tapones
Botellas cuadradas, Botellas planas, Para cosmética, Frascos planos, Tapas

COMPATIBLE CON LA TERMOIMPRESIÓN

Si

DIMENSIONES

1200x1500x2000 mm.