Back

Goccopro

Goccopro printing machines.

Consumables needed to get the best results with Goccopro.

Presses

Automatic printing grabs.

Manual printing octopuses.

Bases for textile printing

Workshops

State-of-the-art screen printing workshops.

Training courses required for the printing industry.

Sublimation

High quality sublimation printers.

Consumables for sublimation.

Heat presses for the decoration of objects.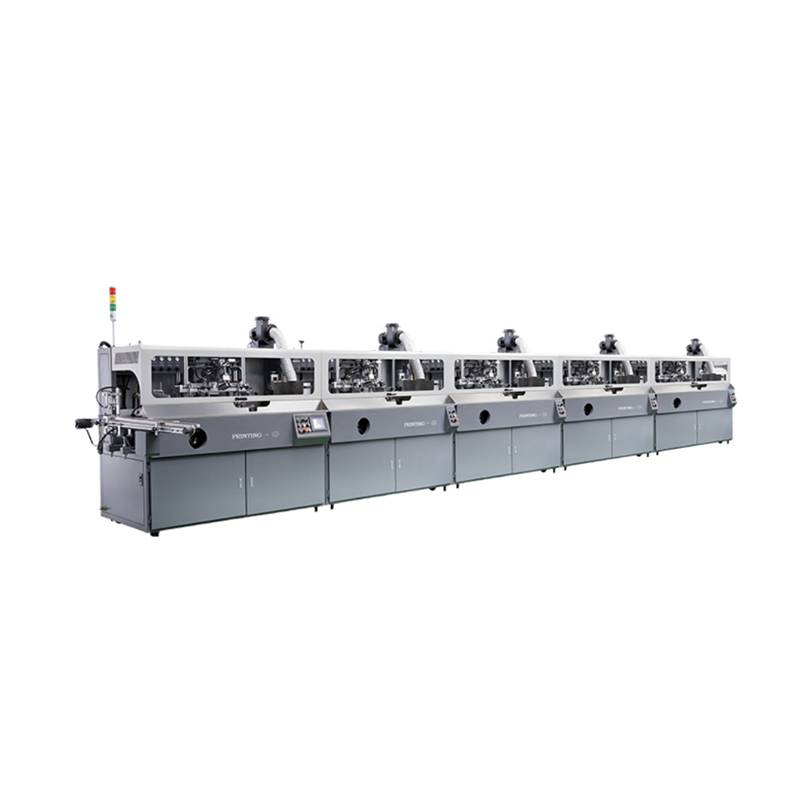  
A-201S
Automatic Screen Printing Machine A-201S ◁ Croma Ibérica ®
High efficiency for industrial production lines
A-201S is a perfect machine for industrial production lines thanks to its versatility (it allows precision screen printing on cylindrical, oval and square objects, both glass and plastic) and its high screen printing speed: Up to 4000 pieces / hour in cylindrical objects, up to 5000 pieces / hour for oval objects and 4000 pieces / hour for square objects. Its operation is fast, precise and smooth with a built-in automatic flaming treatment and a UV LED curing system (this allows significant energy savings). It is remarkable that this machine uses parts from international reference manufacturers such as Schneider Electric, Panasonic, etc., which is a sign of reliability.
Modular design for multi-color inline screen printing
Its modular design allows the screen printing of objects with multiple colors (up to 8 colors) in a fully automated and precise way. Each unit screen prints one color both separately and connected for in-line production. In this case the loading and unloading is fully automated and coupled to the customer's production line. Normally it is done by suction of the object and it is moved automatically by means of a belt with optional vibration system and hopper.
Safety and operation standards

A-201S meets CE safety standards. Its operation is easily controllable and programmable by an operator from an accessible touch screen. Its simplicity of operation is one of the strengths of this machine.


Dimensions
The standard printing measurements for cylindrical objects are 20-100 mm in diameter and 25-300 mm in length, for oval objects they are 25-120 mm in width and 25-300 mm in length and for square objects they are 40-100 mm wide and 100-200 mm long.
---
Renting option
At croma Ibérica we offer our clients the possibility of renting this equipment.

---
Training for use in our facilities is included in all equipment.
30 years of experience support our recommendation to carry out the training in our facilities for different reasons, but mainly because the people involved are fully dedicated to training, without external agents to interfere or interrupt, in addition to the fact that the people to train can see first-hand hand, other systems or tools that can complement the planned training and provide a broader knowledge of the process.
Data sheet
ALIMENTACIÓN ELÉCTRICA

50/60 Hz
380 V
Fase triple

COLORES A IMPRIMIR

De 1 a 8 colores

VELOCIDAD MÁXIMA

5000 piezas/hora

FORMA DEL OBJETO

Cilíndricos
Cuadrados
Irregular
Ovales

SUMINISTRO DE AIRE

5-7 bar

OBJETOS A IMPRIMIR

Botellas, Copas, Envases, Para cosmética, Tazas, Vasos

COMPATIBLE CON LA TERMOIMPRESIÓN

Si

DIMENSIONES

1908x 1000x1500 mm (LxAxH)