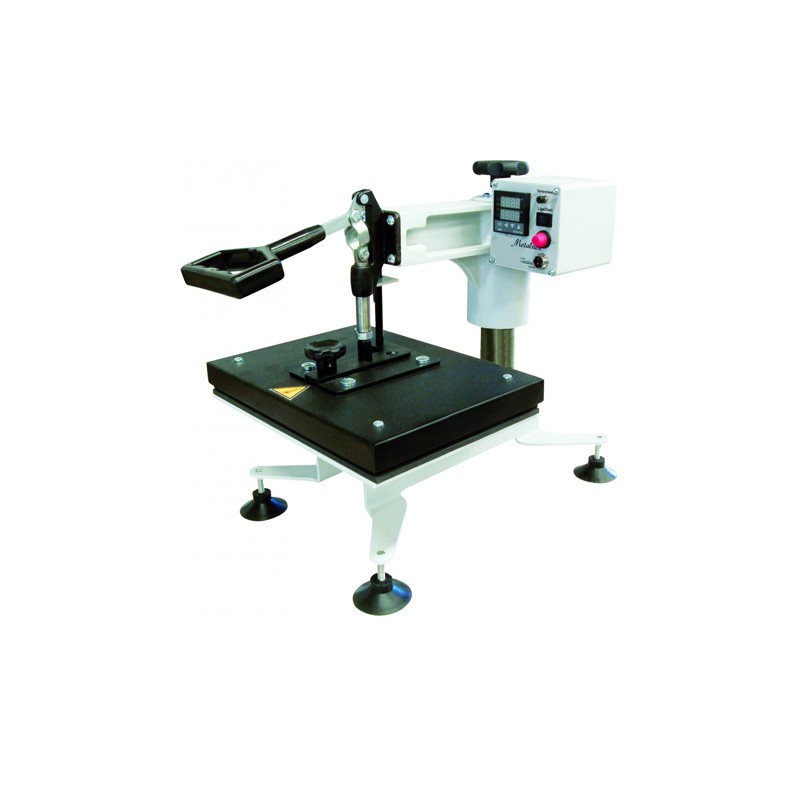  
Press LMI
Manual Heat Press with changeable lasts
Description
It is a light, agile and practical model with a swing away system with lateral opening, which reduces the physical effort of the operator and makes the equipment much more practical. All robustness and practicality, characteristics of Metalnox machines are present in this machine.
The range of interchangeable manual heat presses Metalnox allows the change of thermal lasts as necessary, for example, you can change the flat last for one to stamp caps or plates.
IMPORTANT: The lasts and the jar modules are sold separately.
Data sheet
ALIMENTACIÓN ELÉCTRICA

127 V / 220 V

CONSUMO MEDIO

0,4 kW/h

POTENCIA

1,1 kW

ÁREA DE PLANCHADO

A3 - 350x450 mm A4 - 320x230 mm

DIMENSIONES EMBALAJE

A3 - 720x490x520 mm A4 - 480x380x480 mm
Choose product attributes:
Ref.
Modelo
Medida plancha
Unit price
Buy
MSU00001
LMI A 4
230x320 mm

€738.60

MSU00002
LMI A 3
350x450 mm

€927.05

MSU00003
Accesorio para gorras
230x320 mm

€151.98

Total:

0,0

All prices with tax excluded.
Tax rate: 21,0%.