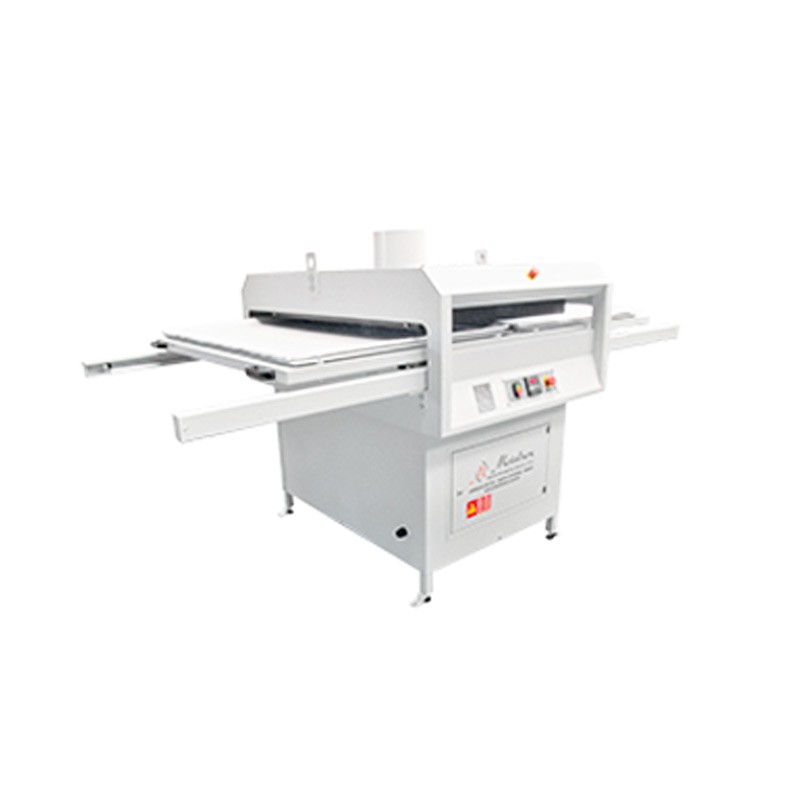  
Press PTA 8000
Fully Automatic Double Tray Machine
Characteristics
Printing is made easy thanks to the pneumatic system that makes the job more practical and with less fatigue. The upper thermal form work contains double teflonization, cast aluminium and machined resistance and with a uniform pressure and temperature system throughout the form work area.
The unique CTM (Multiple Temperature Control) system is responsible for maintaining the highest quality of your prints. With 02 energy control points, it manages the uniform temperature distribution for the entire useful area of ​​the thermal form, without wasting electrical energy for the process and maintaining colour uniformity and reducing costs.
Its Eco-Profit system certifies the reduction of electricity consumption by up to 35%, optimizing its cost-benefit ratio.
---
Data sheet
ALIMENTACIÓN ELÉCTRICA

220 V / 380 V Trifásica

CONSUMO MEDIO

5,2 kW/h

POTENCIA

15,8 kW

ÁREA DE PLANCHADO

850x1100 mm

DIMENSIONES EMBALAJE

2700x1640x1600 mm (LxAxH)

CONSUMO DE AIRE

4,5 pies3/min
Choose product attributes:
Ref.
Modelo
Conexión
Medida plancha
Unit price
Buy
MSU00027
PTA 8000 c/succ.
Trifásica
850x1100 mm

€12,729.48

Total:

0,0

All prices with tax excluded.
Tax rate: 21,0%.