Back

Goccopro

Goccopro printing machines.

Consumables needed to get the best results with Goccopro.

Presses

Automatic printing grabs.

Manual printing octopuses.

Bases for textile printing

Workshops

State-of-the-art screen printing workshops.

Training courses required for the printing industry.

Sublimation

High quality sublimation printers.

Consumables for sublimation.

Heat presses for the decoration of objects.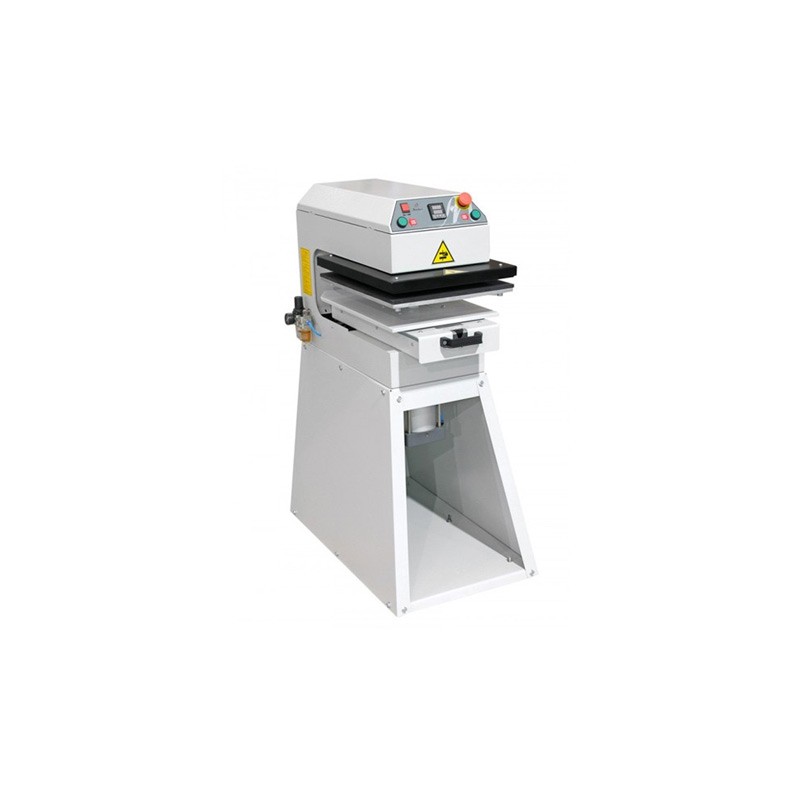  
How to use
The pressing is facilitated thanks to its pneumatic system, which makes the work more practical. The upper thermal last has a double layer of Teflon, sunken resistance and machined from aluminium and an equal pressure system on the entire surface of the last.
This model has an opening through a drawer system, which allows dressing the piece without contact with the thermal last, thus ensuring greater agility and safety to the operator.
---
Data sheet
ALIMENTACIÓN ELÉCTRICA

127 V - 220 V

CONSUMO MEDIO

0,49 kW/h - 0,59 kW/h

POTENCIA

5.2 pies3/min

ÁREA DE PLANCHADO

400x500 mm

DIMENSIONES EMBALAJE

900x550x1360 mm (LxWxH)

CONSUMO DE AIRE

400x500
Choose product attributes:
Ref.
Modelo
Conexión
Medida plancha
Unit price
Buy
MSU00021
PTS 600
Monofásica
400x500 mm

€3,477.20

Total:

0,0

All prices with tax excluded.
Tax rate: 21,0%.